OnePlus 5T spotted on official website toting 'Larger screen' with 'Same footprint'
More and more information pertaining to the OnePlus 5T surfaces online every other day. The OnePlus 5T will be a mid-cycle refresh to the OnePlus 5 that was launched back in June. We have already seen quite a few alleged images and renders of the OnePlus 5T. We also got to see a promotional teaser image of the 5T which showed off full-screen display with small bezels. While OnePlus hasn't yet confirmed the existence of the 5T, it has been spotted on their official website.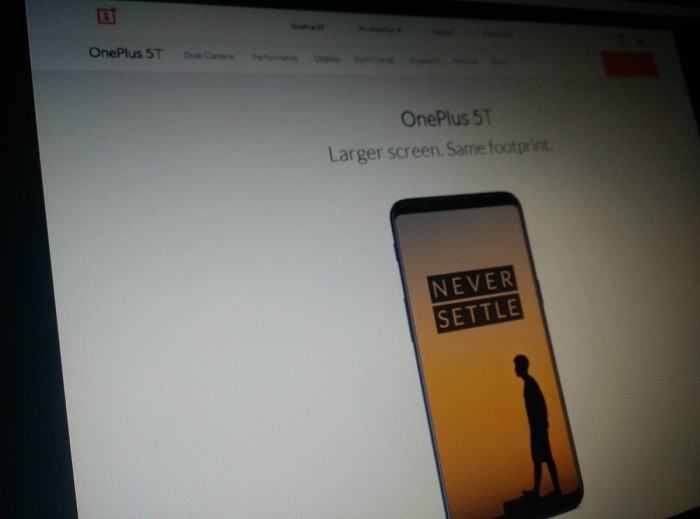 A Twitter user spotted the OnePlus 5T on OnePlus' official website. While the listing has now been taken down, the user did manage to grab some photos of it. The listing had an image of the OnePlus 5T with the tagline "Larger screen. Same footprint". It also shows off the 5T that's having a tall screen with rounded corners. You can also see the volume rocker and alert slider to its left with power button to the right. There's no fingerprint scanner on the front as it's now moved on to the back.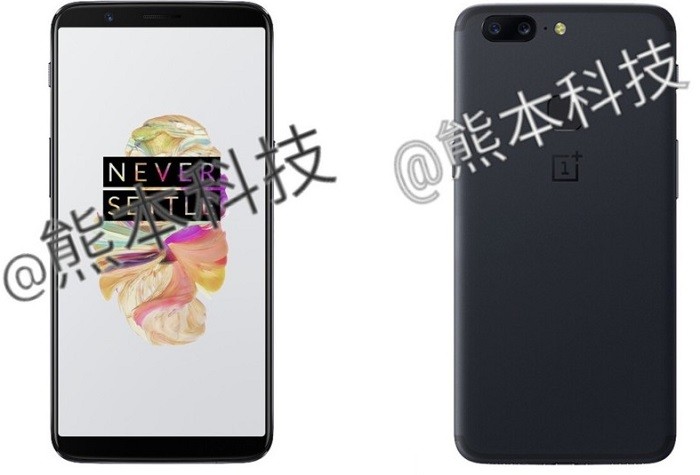 Also, the tagline "Larger screen. Same footprint" does hint at the 5T coming with a larger 6-inch screen with FHD+ (2160 x 1080 pixels) resolution and 18:9 aspect ratio while having the exact same dimensions as that of the OnePlus 5.
Well, apart from the differences in the screen, the OnePlus 5T might also come with a larger battery. All other specs will likely remain same which means it will be powered by Snapdragon 835 SoC, up to 8 GB RAM, up to 128 GB internal storage and dual rear cameras.
Like we said, there's no word from OnePlus regarding the 5T yet, however, we will see the company starting to tease it soon on its social media channels as we inch closer to its launch which would be in November.
The OnePlus 5 is already unavailable for purchase in many countries. If it's available in your country and if you were planning to buy it, we advise you to wait a bit more for the launch of OnePlus 5T.