Chinese smartphone brand Xiaomi has become very popular in India because of its smartphones in the budget and lower-mid range segment. The company is well known for offering nice hardware at an affordable price which gives it an edge over other smartphone companies. All the Xiaomi smartphones, except the Mi A1, have the company's MIUI skin. And, in a bid to further localize MIUI in India, Xiaomi has announced its first MIUI Partnership Day in the country.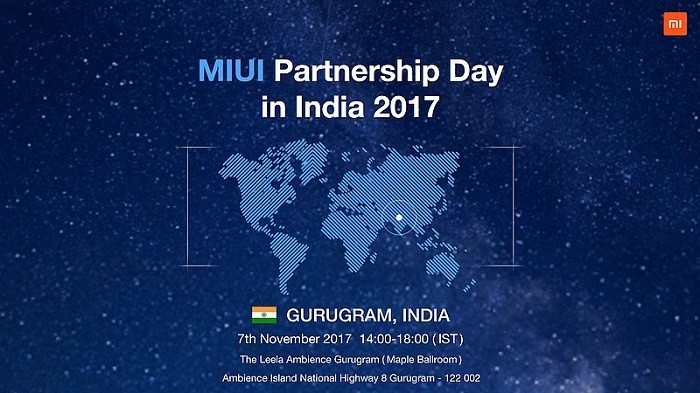 The MIUI Partnership Day is scheduled next month on November 7 in Gurugram. It will start at 2 pm IST and will go on till 6 pm. It will be held in The Leela Ambience Gurugram Hotel. Those interested in attending this event can register themselves by clicking here.
With this event, the company aims to help developers gain more knowledge about MIUI which would help them further customize MIUI for Indian users. Xiaomi has already introduced features like Copy OTP, Smart IRCTC Ticket SMS and more in MIUI by keeping the Indian users in mind.
Xiaomi says that it will be covering different topics pertaining to the company's Internet services on MIUI Partnership Day like products, services, monetization and more.
Xiaomi currently sells different products in India like smartphones, accessories, routers, fitness bands and air purifiers. The latest product launched by Xiaomi in India is the Mi MIX 2 which is successor to last year's Mi MIX that was only available in China.
Are you going to attend the MIUI Partnership Day event?