Instagram started rolling out its live videos feature to all the users globally in January this year. Later in June, the company made it possible for the users to share a replay of their live video on Instagram Stories. And then back in August, Instagram announced that it would soon let its users add a friend to their live stream. Well, that feature is here. Instagram has announced that its users can now add a friend to their live video.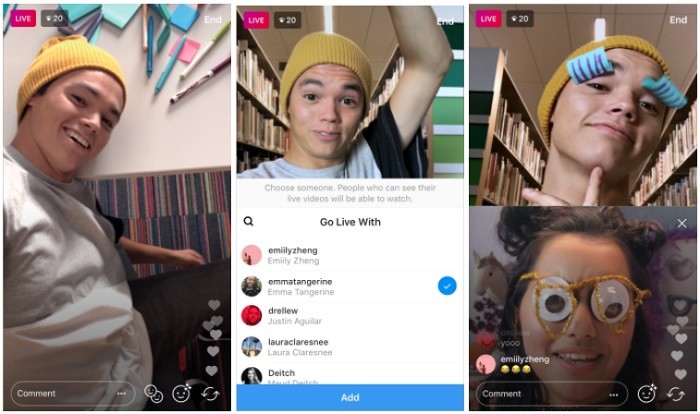 To add a friend to your live video, just tap on the icon at the bottom-right corner of the screen that has two faces. After that, select a friend from the list of people watching your live stream and then tap on 'Add'. Doing so will send them an invite to join your live stream. Once they accept the invite, your live video screen will be split into two and your friend will appear right below you.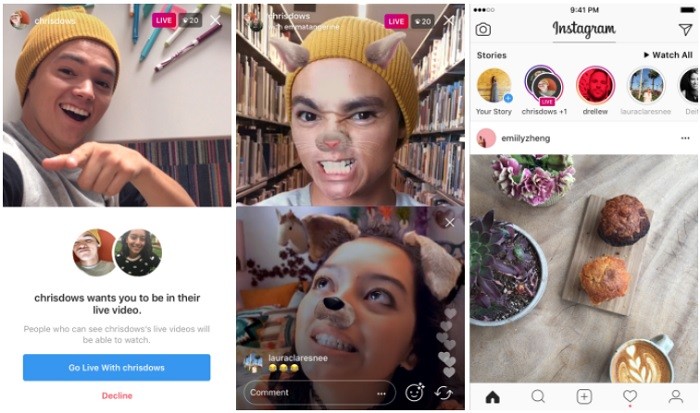 Your friend can leave the live stream anytime he/she wants, or, you too can remove him/her. Also, whenever you go live with a friend, your followers will see two circles stacked together in their Stories bar at the top. Tapping on those circles will allow them to watch your live stream, like it or comment.
Moreover, once your live stream has ended, you can choose to share it as a replay on your Stories, or simply discard it.
"Starting today, we're introducing a fun way to go live with a friend. Now, you can hang out and go live together, whether you're just doing homework or catching up on your day. Since introducing live video last November, millions of people have used it to connect with friends and followers in an authentic way. Now, you can have even more fun connecting with people in the moment." said Instagram in a blog post.
This feature is being rolled out to both Android and iOS users as part of Instagram update version 20. If you don't see it yet, we suggest you update your app to the latest version by heading over to the links given below.
Download Link: Instagram for Android | Instagram for iOS