We have been hearing about the OnePlus 5T from a couple of weeks now. We have come across many leaks and rumors pertaining to this smartphone's design, specs and even the date of unveiling. Speaking of the date of unveiling, there was no word from OnePlus yet as to when the device would go official. However, the company has now confirmed that the OnePlus 5T will be unveiled next week.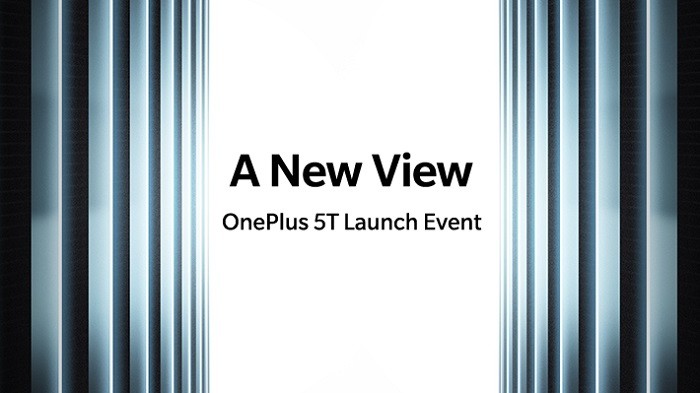 In a post on OnePlus Forums, Carl Pei – Co-Founder of OnePlus, has said that the OnePlus 5T will be unveiled next week on November 16 at an event in Brooklyn, New York. The event will start at 11 am Eastern Time (9.30 pm Indian Time) and will also be streamed live.
You can join the event in Brooklyn, New York by buying the ticket to event which is priced at $40 on November 8. If it's not possible for you to attend the event in person, you can also see the live stream on the Launch Page here. The tickets to the event will also be available on this launch page.
Having said that, once the OnePlus 5T is unveiled on November 16, it will go on sale in North America and Europe on November 21 and on December 1 in China. In India, there will be a flash sale on November 21 with the official sales kicking off November 28.
"Our devices are always built together with you. That's why we're inviting you to "A New View", the upcoming OnePlus 5T launch event. We can't wait to tell you all about the new features and improvements that we have been working on." said Carl Pei.
Well, as you can see, this November 16 event is being hosted under the title of "A New View" which hints at the tall 6-inch display on the OnePlus 5T with small bezels. Also, if the OnePlus 5 is anything to go by, then the OnePlus 5T will have a design similar to that of the recently announced OPPO R11s, except that the 5T will come with flagship-level specifications.
We are still around 10 days away from the unveiling, however, we are sure to come across more leaks of the phone until then.