OnePlus has introduced its second-gen Buds Pro 2 in India alongside its latest OnePlus 11 Series and it's the flagship TWS earbuds from the brand. Highlights of the OnePlus Buds Pro 2 include a massive 48db active noise cancellation, LDHC 5.0 Hi-Res Audio support, wireless charging, and offers music playback for up to 39 hours. Here's more about the earbuds in our OnePlus Buds Pro 2 review.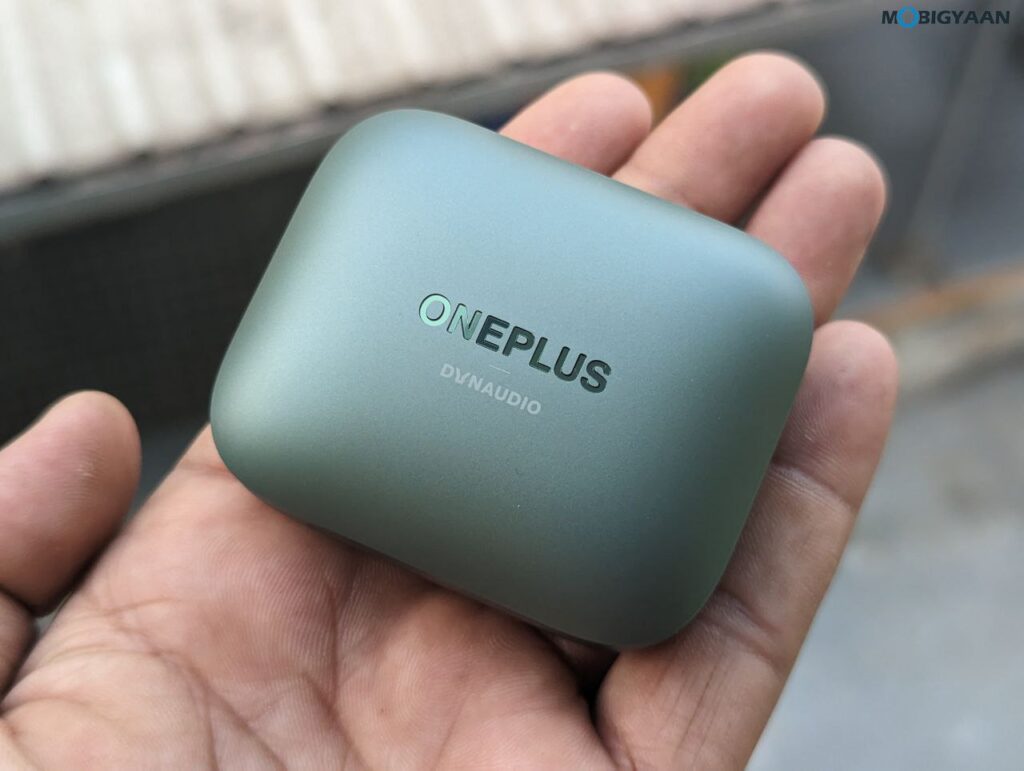 OnePlus Buds Pro 2 Specifications
Driver:

MelodyBoost Dual Drivers (11 mm dynamic woofer + 6 mm flat membrane tweeter)
Driver Sensitivity: 97 dB @1KHz
Frequency Response Range: 10 Hz to 40,000 Hz

Connectivity: 

Bluetooth 5.3, USB Type-C

Wireless Range:

10 meters
Bluetooth Codec Support: LHDC 5.0, AAC, SBC, LC3

Protection:

IP55 (earbuds), IPX4 (case)

Features:

48dB Active Noise Cancellation, Dolby Atmos, 54ms ultra-low latency, wireless charging, fast pairing, cervical spine health function, touch controls, in-ear detection, HeyMelody App

Battery Runtime:

60 mAh (earbuds), 520 mAh (case), up to

9 hours of music playback (single charge),

u

p to 39 hours of music playback (with case)

Charging Time:

60 minutes (earbuds), 100 minutes (earbuds + case), 10-minute quick charging

Colors:

Arbor Green, Obsidian Black, Misty White

Weight:

4.9 grams (each bud), 47.3 grams (with case)

Price: ₹11,999 (OnePlus Buds Pro 2)
Availability: 14th February 2023 on OnePlus.in, Amazon.in, OnePlus Store app, OnePlus Experience Store, and select partner stores
Design, Build Quality, & Ergonomics
The OnePlus Buds Pro 2 is the successor to the OnePlus Buds Pro and is categorized as a premium TWS (True Wireless Stereo) earbuds due to its flagship-grade features. The OnePlus Buds Pro 2 offers better features over its predecessor, such as a longer battery life, more ANC depth, a newer Bluetooth version, dual drivers, and is tuned by Dynaudio.
The OnePlus Buds Pro 2 flaunts a matte finish rectangular designed casing with curved edges as you can see in the images. It looks quite similar to its predecessor in terms of design, however, it's lighter in weight. Opening the case and you see the earbuds with a dual-tone design – a matte finish on the head with glossy stems.
The case weighs about 47.3 grams (versus the 52 grams of its predecessor) with an IPX4 rating and the earbuds weights around 4.9 grams each with an IP55 water-resistant design (versus the 4.35 grams of Buds Pro). The OnePlus Buds Pro 2 is available in three color variants – Arbor Green, Obsidian Black, and Misty White.
The backside of the case has a USB Type-C port that supports 10-minute quick charging while the front side has an LED indicator that shows the power, charging, and low battery. The top has a OnePlus logo embossed with Dynaudio branding, and on the inside.
Each earbud comes with triple microphones (a total of 6 on both), one at the touch area, one at the bottom, and one around the eartips. You will see two pins on the buds used for charging, the outer side has gesture control for controlling the music and calls. The earbuds have in-ear detection which automatically pauses your music when you remove an earbud and resumes playback when you insert it.
Hardware, Audio Performance, & Features
The OnePlus Buds Pro 2 is co-designed by Dynaudio featuring MelodyBoost Dual Drivers (11 mm + 6 mm) for enhanced audio quality. The 11 mm woofer driver deals with the dynamic bass and low frequency for a deeper sound effect while the 6 mm tweeter offers a wider range of sound and clear vocals.
The OnePlus Buds Pro 2 offers ANC (Active Noise Cancellation) that can eliminate up to 48dB of ambient noise. The ANC is highly effective and isolates the environment, the performance of the ANC is great. The earbuds offer a total of six microphones calibrated for wind and noise reduction.
The earbuds support Dolby Atmos support for Spatial audio, LHDC 5.0 Hi-Res Audio with a transmission rate of up to 1 Mbps. The frequency response range on the OnePlus Buds Pro 2 is much wider from 10 Hz to 40,000 Hz and it benefits audiophiles.
The earbuds offer incredible sound quality with bass-enhanced sound and a balance of mids and trebles. The audio performance is exceptionally great. Other features include a 54ms ultra-low latency mode for gaming, fast pairing via Bluetooth 5.3, gesture touch controls, and cervical spine health function.
The LHDC 5.0 significantly improves the sound quality and works with devices with integrated LHDC support. Several OnePlus smartphones already support this codec and can utilize the potential of high-quality audio. If your smartphone doesn't support LHDC, then the Bluetooth falls back to the standard audio technology i.e AAC, SBC.
The touch controls work like this – squeeze the stem once to pause playback/answer incoming calls/hang up calls, squeeze the stem twice for the next song/reject a call, squeeze the stem thrice for the previous song, long squeeze for 1 second to switch noise reduction, and long squeeze for 3 seconds for earbuds focus.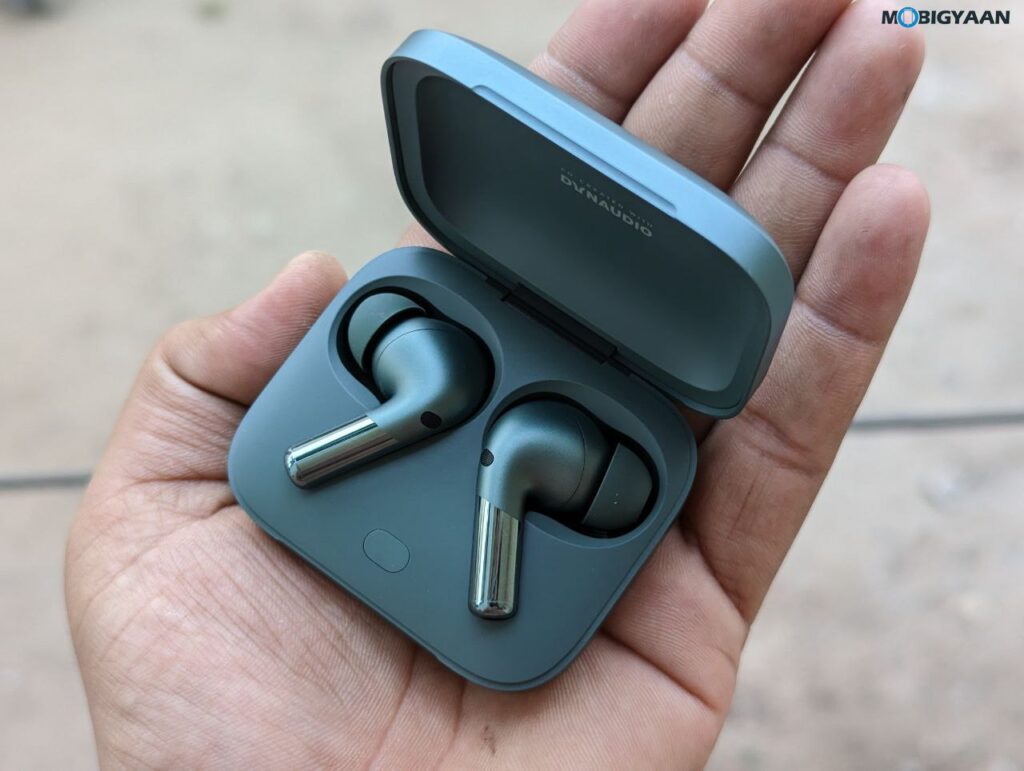 The OnePlus Buds Pro 2 uses Bluetooth version 5.3 to pair instantly, just open the case and the buds will be connected instantly. You can directly pair using the Google Fast Pair or use the OnePlus HeyMelody app that lets you connect and use many of its features including firmware updates. The app displays battery information, and controls for Active Noise Cancellation, audio tuning & equalizer, gesture shortcuts, and more. The app is available for Android and iOS platforms.
Another feature called Zen Mode Air downloads ambient environmental sounds and uses the earbuds to listen to any of the five white noise clips. This can be useful if you want a peaceful sleep, or if you take part in yoga, meditate, or during a stressful workday.
The OnePlus Buds Pro 2 comes in Obsidian Black and Arbor Green colors and is priced at ₹11,999 and is available on OnePlus.in, Amazon.in, OnePlus Store app, OnePlus Experience Store, and select partner stores. There's an India-exclusive OnePlus Buds Pro 2R, a tone-down variant of the OnePlus Buds Pro 2 and it will be available soon during this month at a price of ₹9,999.
Battery Runtime & Charging
The earbuds come with a USB Type-C port that supports 10-min quick charging and offers wireless charging capabilities, as well as, Warp Charge for faster charging. Each earbud packs a 60 mAh battery and 520 mAh in the charging case. This is an upgrade from the 40 mAh battery on the predecessor, hence the battery life is now improved in the second generation.
You get a music playback of up to a whopping 39 hours in total on a single charge with the case (ANC disabled). The battery life drops with ANC enabled, it can last up to 25 hours with active noise cancellation. The earbuds can last up to 9 hours without ANC whereas they can last 6 hours with ANC enabled on a single charge, and phone calls for up to 4 hours. The battery life on the earbuds is exceptionally great and stands out in its segment.
That said, if used 4 hours a day, the earbuds can last about 9 – 10 days on a single charge which is great. This means you have to charge the earbuds + case fully 2-3 times a month. The battery life may vary depending on the use of ANC, LDHC audio, and volume levels.
Charging the earbuds for a quick 10 minutes will give ample battery power, about 10 hours of music playback can be achieved in just 10 minutes of charging combined with the case and 3 hours for the earbuds only. Additionally, the earbuds offer wireless charging capabilities, it supports a Qi-compatible charger to charge wirelessly.
Verdict – OnePlus Buds Pro 2 Review
The OnePlus Buds Pro 2 offers a great matte finish lightweight design and a range of premium features including its top-notch ANC (Active Noise Cancellation), and incredible bass-driven sound quality with its dual drivers. It also packs some great features such as wireless charging, app-based customizations, Zen Mode Air, and long-lasting music playback. The OnePlus Buds Pro 2 is recommended if you have a budget under the ₹10,000 to 15,000 price bracket.