Right since its inception almost five years ago, Chinese smartphone brand OnePlus has found itself in hot waters several times for different reasons. And now, the company is receiving some backlash again; this time for removing negative reviews from its online store.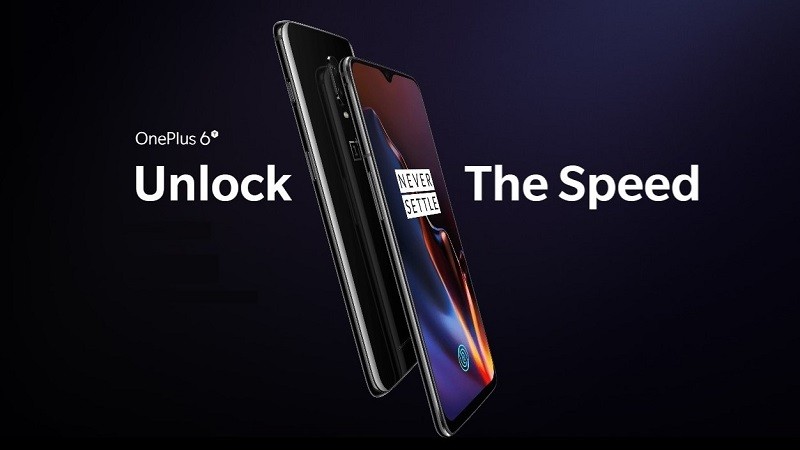 A Reddit user ftblwolf has reported of OnePlus removing negative reviews from its online store. Here's what exactly happened: ftblwolf purchased an official OnePlus tempered glass screen protector for his OnePlus 6T, however, the screen protector cracked while ftblwolf was trying to get rid of the bubbles that had popped up after the application of the protector on the screen.
ftblwolf reached out to OnePlus customer service asking for a refund or a replacement, however, OnePlus customer service denied offering either of these, which led to ftblwolf writing a negative review about the product on OnePlus's official online store along with a 1-star rating.
ftblwolf headed back to online store later to check his review, only to find that it was gone. But, it wasn't just ftblwolf's review that was deleted, negative reviews from other users were removed too by OnePlus from its online store.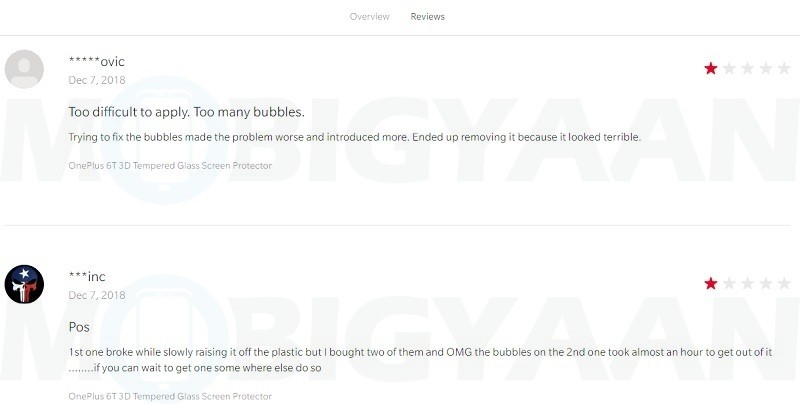 Having said that, when we checked the listing of the said tempered glass protector on OnePlus' online store, we did find two reviews with 1-star rating. Well, maybe OnePlus realized that people have started taking note of them deleting negative reviews, or maybe they haven't seen these reviews yet which is why they are still there and not being deleted.
With that being said, Redditors are also reporting that OnePlus is only removing negative reviews of OnePlus 6T and its accessories. Not of older products. We also checked the reviews section of OnePlus 6T on OnePlus' online store, and we could only find 5-star reviews. Of course, there's nothing wrong in 6T receiving 5-star reviews, it's a wonderful product after all which does deserves a high rating. But not a single negative review? Now isn't that suspicious?
We also noticed that OnePlus doesn't offer any option to sort reviews on its online store based on ratings, which leaves no room for people to check out the negative reviews of OnePlus products. We are not sure if this intentional. But if it isn't, we hope OnePlus makes changes to this system to show that they are open to negative feedback as well.
There's no word from OnePlus yet on this matter, but as soon as we hear something from them, we will let you know.
What are your thoughts on OnePlus removing negative reviews of its products from its online store?