OnePlus is at it again. The Chinese smartphone manufacturer has started sending out push notifications to its devices again, and this time, it's their 2017 flagship – the OnePlus 5.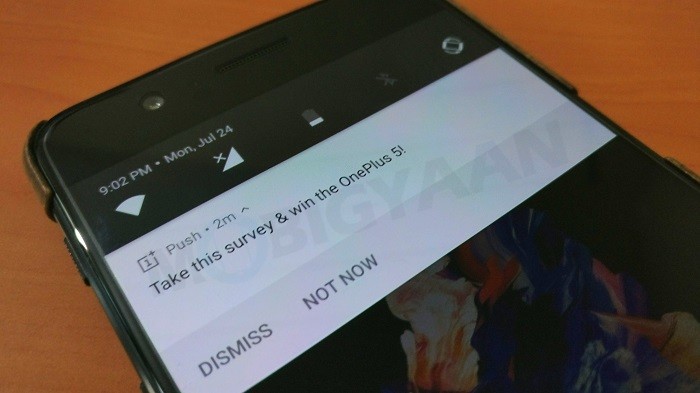 OnePlus sent out push notifications on the OnePlus 5 yesterday with the notification saying "Take this survey & win the OnePlus 5!". We also got the notification on our OnePlus 5. Upon clicking on the notification, we were taken to a Google Form which was about a OnePlus 5 survey (click here if you wish to participate in the survey).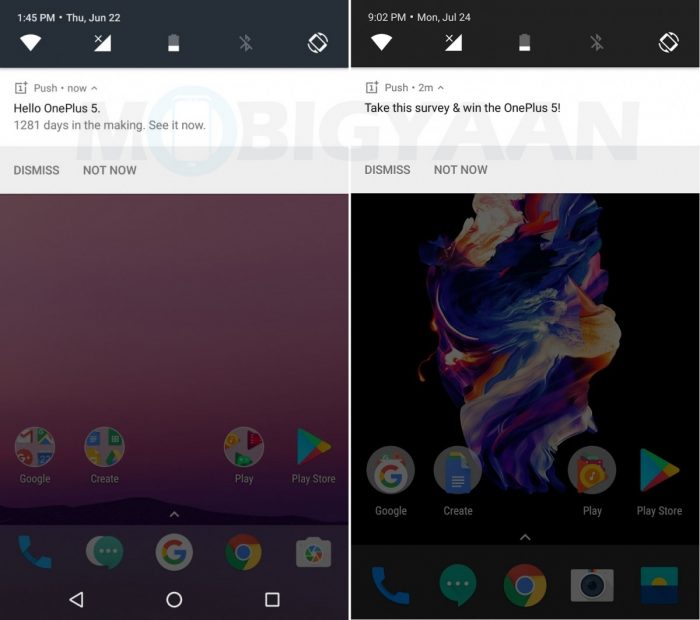 Well, we can understand that the survey is about OnePlus 5, and hence, was sent out on OnePlus 5 devices, but, the company did try to get the users to participate in the survey by luring them into winning a OnePlus 5, which they already own.
Having said that, this isn't the first time that OnePlus has sent out push notifications to their devices. Last month, before the OnePlus 5 was launched, the company had sent in push notifications to its devices like the OnePlus 3 and 3T to advertise its upcoming flagship.
Speaking of the notifications, they are sent by a system app in the OxygenOS called Push. A Reddit user said that he disabled the Push app and never got any notifications from OnePlus again. Well, at this moment, we cannot verify those claims.
That being said, we hope that OnePlus won't keep pushing such notifications on their devices. At least we wouldn't like to see those and other advertisements from OnePlus on our OnePlus devices. What about you? Are you okay with OnePlus showing you advertisements on your OnePlus devices through push notifications?
[Update: Statement from OnePlus]
Feedback from our community has always been at the heart of our product decision making and as part of this feedback loop, OnePlus 5 users have been sent a notification to share their personal experiences about the OnePlus 5 with an option to opt-out. This is to help with the continuous improvement of our products and to better understand our community of users. We thank all those who have taken part.