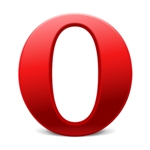 Opera now has 105 million users. According to the numbers issued today in Opera's State of the Mobile Web report, 90.4 million people now use Opera Mini every month and approximately 15 million people use Opera Mobile each month.
"Experts all have some date when they claim the mobile Web will overtake the PC web–we're watching that transition now," said Jon von Tetzchner, Co-founder of Opera Software. "But, rather than think of numbers, we think of people. 100 million is the beginning of a new era for the Web. In the next few years, many millions of people will take their first baby steps online. They will make their voices heard across their country and around the world. They will not only discover new ideas, but contribute their own. We defend those voices and celebrate those ideas. It is why we believe access to the Web is a universal right, and no device is more universal than a mobile phone."
Sunil Kamath, Sales Director – India & SAARC, adds "Indians are increasingly using their mobile phones for more than just voice calls and sms.  With the increased availability of localized content for the web and implementation of 3G services , we expect to see a huge number of people to start using Opera Mini this year. We are constantly working at making our browsers more intuitive and keeping its refreshing character alive so that users find new reasons to continue using the browser year on year. I am positive that India will contribute substantially to take the 100 mn figure further in future."
Opera also announced that thenew versions of the Opera Mini browser on Android, iPhone, J2ME, BlackBerry, Symbian and even the iPad will appear at Mobile World Congress in Barcelona.
We congratulate everybody at Opera who contributed towards this achievement.