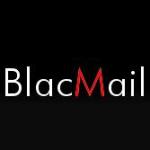 BlacMail is a push mail service, it enables its users to receive push emails for multiple accounts on various high end and also low end phones. This app is a boon to all the users of the low end phones who do not have a built in push mail service.
There are two versions of this of this software, the BlacMail-G and BlacMail-S. BlacMail-G works with GPRS which costs data charges for the push notifications while the Blacmail-S is entirely and SMS based application where incoming mail is free while it costs international SMS costs for sending a mail and the best thing about this is that it works without GPRS.
I generally don't use a symbian phone but I got my friends phone just for a couple of days so that I can check out this application. Its is very easy to setup the accounts, multiple email ids whichever you I have, I use a Gmail account and one hotmail account entered both in the starting and setup the application. I did not activate the GPRS in the beginning but I got all my mails from both of my accounts as mails. Even after I activated my GPRS I received my notifications and mails though there was no push mail function on that phone. Sometimes when there was no EDGE network I received all my notifications through the sms. I liked this feature very much that the application automatically detects the availability of GPRS and notifies the user.
It also works on Dual Mode both GPRS and SMS so no issues of loosing network and mails can be accessed without any difficulty. Blacmail also offers Video tweet functionality using which you can share videos, apart from this you can also send pictures.
So far I have found this as a great utility and a must have for all low end or high end devices because of the feature of SMS email sending and receiving. If you want to try it out, here is the download link.