If you have been eyeing the smartphone market in the recent past, you might be familiar with Huawei Honor. Huawei has been on a mission to show the world that it can build good smartphones with a cheaper price tag than your average Nokia or Samsung.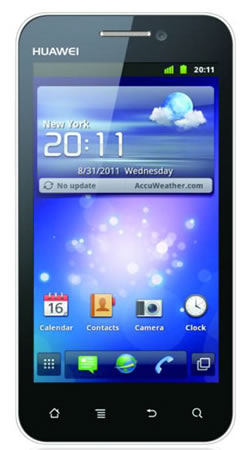 Huawei has mainly generated waves because of two of its products – the Huawei Ascend P and the Huawei Honor. The Honor is more our cup of tea as it is going to hits Indian shelves soon. It already out there for pre-order on many sites for a price tag of around Rs. 19,000.

Huawei normally comes out with budget to mid-range phones, but with the Honor it has tried to soar higher and match up to what you expect from your run-of-the-mill phones such has ones from the Optimus series from LG or the Galaxy series from Samsung.

But the question is, and it is the only question – is the Huawei Honor worth getting your hopes high? Lets look at the specs for a reason to believe in it:
Android v2.3 (Gingerbread) OS, Android 4.0 ICS upgradable




8MP Primary Camera with LED flash.

0.3MP Secondary Camera

4-inch Capacitive Touchscreen

1.4 GHz Scorpion Processor, 512MB RAM

HD Recording

Expandable Storage Capacity of 32 GB
The handset comes with a 4-inch touchscreen, which is kind of better than the normal 3.5-inch.
Huawei has kind of tried of tried to match up with Nokia and HTC with an 8-megapixel camera, though we don't really expect fireworks from the camera since the company hasn't had a good record with cameras.
If you are looking for a big phone with a small price tag, you got to give this phone a look. If you are a fan of big sluggers like the S2, the Sensation XL or the Note (like us), you might feel like you are settling for less than your expectations of a phone.
The Huawei Honor in our view, is a smartphone for those who want to have a smartphone in the interim while waiting for their real baby.