The OxygenOS 2.2.1 update was rolled out for OnePlus 2 earlier last month which bought RAW support for its camera. Later on, we heard about OnePlus soak testing Marshmallow update for OnePlus 2, and now, the community build of OxygenOS 3.0 which is based on Android 6.0.1 Marshmallow is available for OnePlus 2.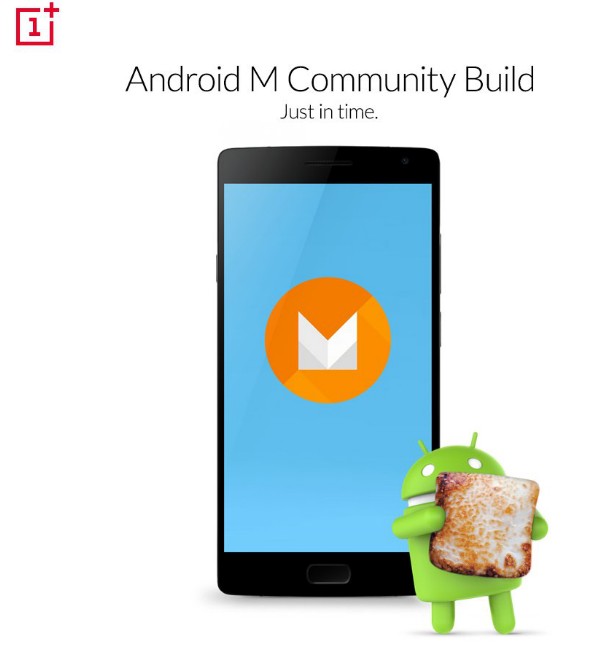 Community build means that this update is not perfect and that there will be bugs which should be reported to OnePlus in order to get them fixed. The users will use this build on their OnePlus 2 and will give feedback about their experience to the company. Any remaining bugs will be fixed before the build is officially rolled out.
"If you're the type who won't mind rolling up your sleeves a bit to get your Marshmallow on, this one's for you. We'd like to ask for a little help with testing some aspects of the software that require a larger user base around the world." wrote OnePlus on their forums. So basically, this is beta testing, where users will use this build and share their experience with the company.
OnePlus has asked for user feedback on:
Network testing (how is this update working on your specific carrier, your specific region?)
Are you noticing improvements to the camera (both UI and picture quality)
Performance and battery life – let us know how your phone runs.
And this is what's new in the build:
Android 6.0.1 Marshmallow updgrade
New OnePlus Camera UI
New wallpaper picker
Shelf UX has been improved
General system performance improvements
Fingerprint performance improvement
Settings changes
March security updates
Before you jump off and start using this community build on your OnePlus 2, you must keep in mind that this is a community build and not the final stable release. Also, you will have to dirty flash this build using Oxygen recovery. Make sure you have backed up all your important data before you proceed with flashing.
The size of this build is 1.1 GB. Visit this OnePlus Support page for download instructions and other required file downloads.