Are you the one who don't know how to turn on NFC on your smartphone. Well, it is extremely easy. If you own a smartphone with built-in NFC chip, here's what you have to do.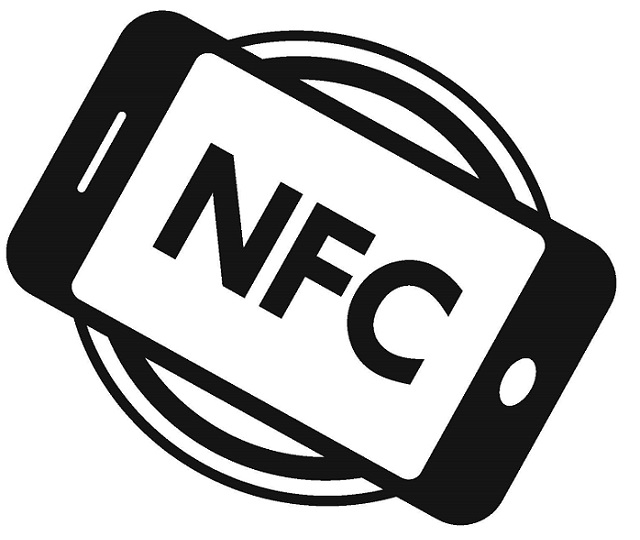 But what is NFC? NFC stands for 'Near Field Communication' is a wireless technology that transfers data on a very short range distance. If you want to know what NFC can do, here are the 5 cool things you can do with NFC.
How to turn on NFC on your Android smartphone
Note: Make sure your phone supports NFC. If you can't find an option, perhaps your phone does not have an NFC chip.
To turn on NFC on your smartphone, open the notification area by swiping the bar and turn on NFC from the shortcut. Most of the phones have this shortcut. If not they can be added to it.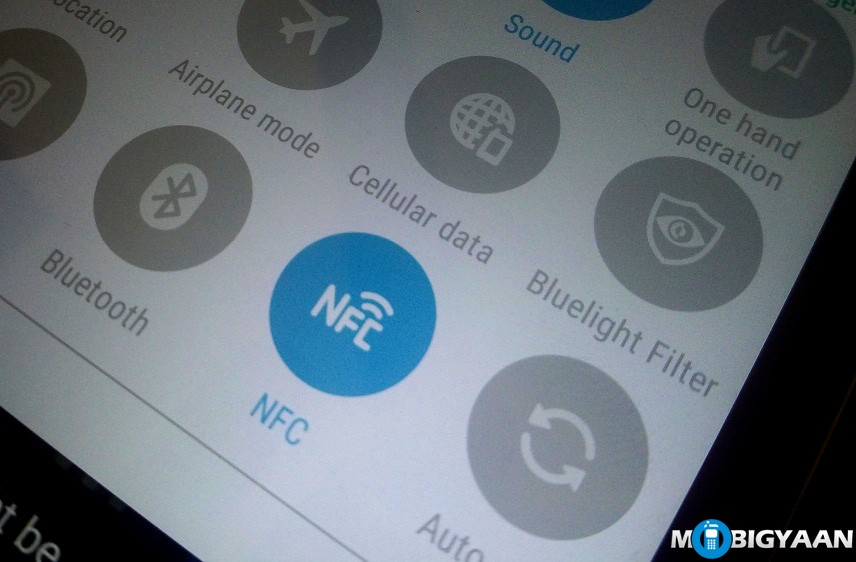 You can also open Settings -> More and find NFC option if you are on stock Android. On Samsung devices, you can access it under Settings -> NFC and payment.
If you have any other phones, you can easily figure it out under Settings by seeing the screenshots below.
Tap the toggle switch to turn on NFC on your smartphone. Tapping it again will turn off NFC.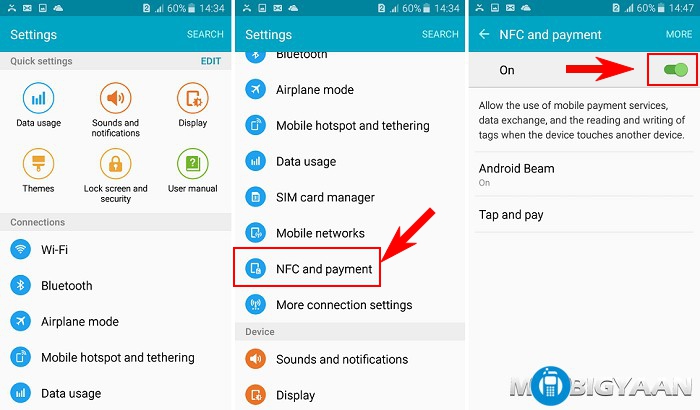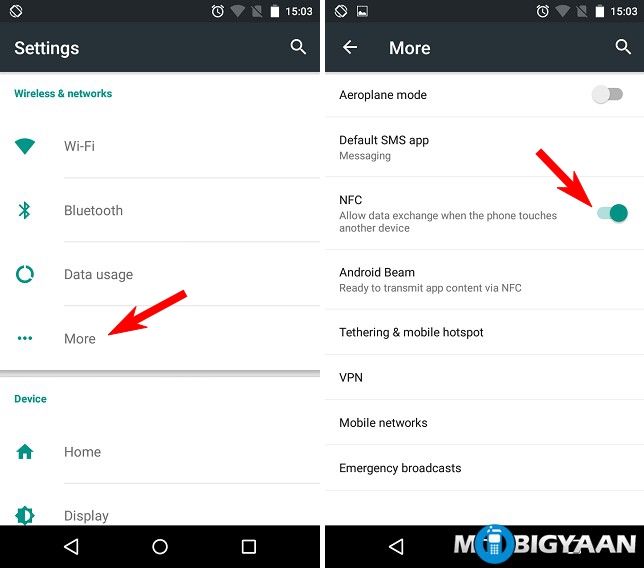 Know that NFC is a wireless technology and keeping it enabled without any use can take a small amount of battery. If you are on a battery saving mission and want to achieve the last drop of your phone's battery, I suggest turning it off.
If you don't find an NFC option on your smartphone, maybe your the phone doesn't feature an NFC. Make sure your phone came with NFC. If you already have it but still can't able to find it, let us know in the comments. We will help you finding it. If you are using any custom ROMs, post which one you're using on which phone model.
Find more guides on our How-To Guides.