After rolling out OxygenOS Open Beta 12 and 3 for the OnePlus 3 and 3T respectively a month ago, OnePlus has now availed Open Beta 13 and 4 for OnePlus 3 and 3T. It's needless to say that both these flagships received the Android 7.1.1 Nougat update last month, and hence, this Open Beta is also based on 7.1.1 Nougat, but, it comes with some useful new features instead of the usual bug fixes.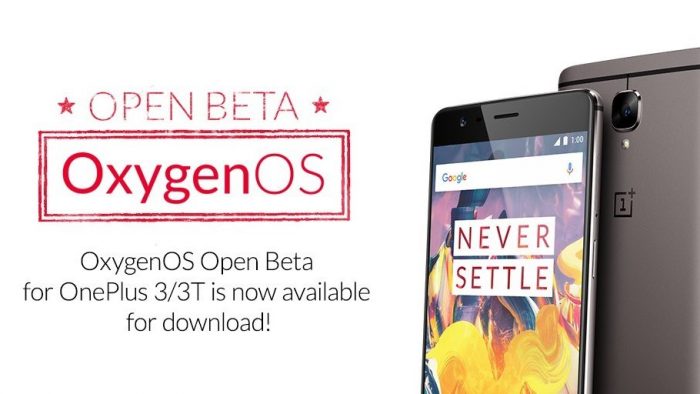 The Open Beta 13 and 4 for OnePlus 3 and 3T comes with lots of features. OnePlus has added a redesigned app drawer, network speed indicator, automatic night mode, gaming DND and much more. OnePlus has also added Quick Pay to both the devices, however, for now, it's only available to the Indian users. With Quick Pay, Indian users can set up a QR based payment feature that can be accessed quickly with the long press of the home button, irrespective of whether the screen is on or off. However, this feature only works with PayTM, WeChat and AliPay.
Here's what the Open Beta for OnePlus 3 and 3T includes:
All new launcher, added support for shortcuts on 7.1.1
Redesigned app drawer
Redesigned UI for launcher settings
Added status bar icon option to display real time network speed
Added Notification Denoising
Added Gaming Do Not Disturb mode
Added automatic Night Mode
Added Secure Box for file encryption
Optimized touch latency
Optimized camera EIS for videos
Improved contacts management with linking and merge functions
Added quick pay option for India
Bug fixes and general improvements
Those who are already on the Open Beta channel will receive the update over-the-air, however, those who aren't, and want to try out this Open Beta, will have to flash their OnePlus 3 or 3T with beta version. Also, once you flash your device with the beta version, you will no longer receive the OTAs for stable builds.
You can head on to the download links given below and follow the instructions to install the beta version of OxygenOS on your OnePlus 3 or 3T.
Download Links: OnePlus 3 | OnePlus 3T