If you own a OnePlus 3 or 3T, you must be well aware that OnePlus rolls out more Open Beta updates than it rolls out stable updates. While the company did roll out OxygenOS 4.1.7 update to both these smartphones around two weeks ago, it only came along with some usual bug fixes and optimizations instead of some new features that are often included in the Open Beta update. Well, OnePlus has does it again as it's now rolling out OxygenOS Open Beta update 23 and 14 for OnePlus 3 and 3T respectively with a new feature.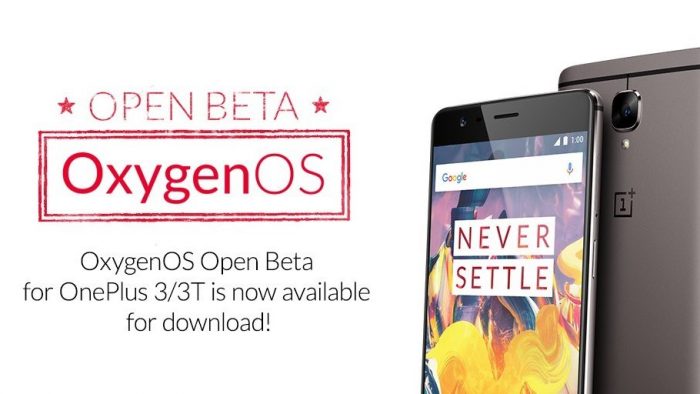 The latest open beta update for both these smartphones brings in 'Shot on OnePlus' watermark that is currently only available on the flagship OnePlus 5. With the watermark setting enabled, the photos you take from the OnePlus 3/3T will have the 'Shot on OnePlus' watermark added to them in the bottom-left corner. Not just that, you can also add your name in the pictures.
Apart from this, the open beta update also comes with latest August security patch for Android, improved display calibration and the inclusion of E-Warranty Card that can be found under the 'About phone' section. However, there's also a known issue with this update. After you install this update on your OnePlus 3/3T, you might not be able to turn on the flashlight immediately. To fix this, you will have to reboot your device once.
Here's what OxygenOS Open Beta update 23 and 14 comes with:
Added Shot on OnePlus watermark: You can toggle the Shot on OnePlus watermark and add your name to all pictures taken in the main camera settings
Redesigned lift up display UI: Now supports displaying battery percentage
Now supports hiding of notification content from apps locked by App locker: There is now a toggle that allows you to block notifications from apps that are in the App lock list
Improved stability of Parallel apps
Adjusted color display of default screen calibration: It now tends more towards sRGB calibration
Added E-warranty card: You can now find a version of your warranty card in "About phone > E-Warranty card"
Updated Android security patch level to August
Added quick index bar in contacts UI: The contacts page/app now have an alphabetical bar on the right side for easy moving to certain groups of names
Improved experience of switching incoming calls
Improvements to suggested merges functionality
Loading speed of images improved
Improved location accuracy
Improved the experience of searching cities
New feature "Alarm calendar": Can be used to set an irregular alarm schedule, once you set the time, you can activate this feature by hitting the 3 dot menu button to the right of "repeat"
As always, the update is only being rolled out to those who have already flashed an Open Beta build on their OnePlus 3/3T. Those who haven't won't get this update. But, if you are on stable version and want to check out this update, you will have to flash it manually to your device. You can head over to the links given below for installation instructions and download the required files.
Download Links: OxygenOS Open Beta update 23 for OnePlus 3 | OxygenOS Open Beta update 14 for OnePlus 3T