Last week, OnePlus rolled out the much awaited Android 8.0 Oreo update to OnePlus 3 and 3T in the form of OxygenOS 5.0. However, even after rolling out the final build of Android Oreo to both these 2016 smartphones, the company isn't done rolling out the beta updates, and hence, it has now rolled out OxygenOS Open Beta update 28 and 19 for OnePlus 3 and 3T respectively.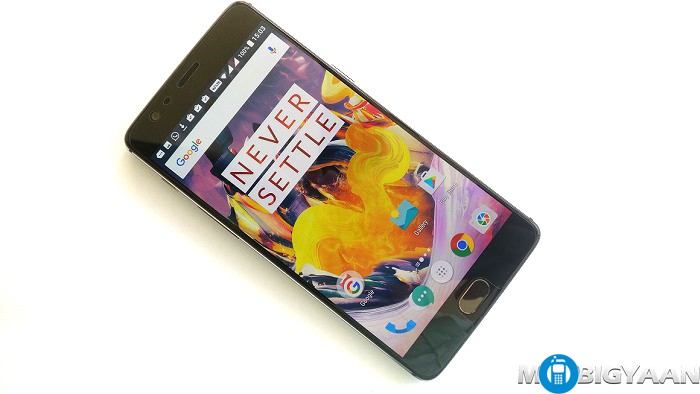 Needless to say, both these beta updates are based on Android 8.0 Oreo, and, as always, these beta builds aren't as stable as the official builds. Hence, if you install the beta update on your smartphone, don't be surprised if your smartphone doesn't work as smoothly as it does on official builds.
That said, the Open Beta update 28 and 19 come along with some optimizations and additions to launcher, gallery and contacts app. Moreover, it also comes with fixes to quick settings and slow charging. With that being said, these updates also have a known issue, which is, the long-press on home screen doesn't work properly.
Here's the entire changelog of OxygenOS Open Beta update 28 and 19:
Optimized and enhanced application shortcut menu
Optimized shelf visual style
Add a photo map to view photos by location
UI enhancements and other optimizations
Added emergency information (ICE) to your personal information
Wireless hotspot management optimizations
Support for aptX/aptX HD
UI fixes for Quick Settings
Fixed slow charging issues
Optimized Wi-Fi performance and security
Optimized battery usage statistics
Updated Android Security Patch
Other bug fixes and optimizations
As always, these updates will only be rolled out to those units that are already running an Open Beta build. However, if you are on the official build and want to try out this update, you can flash it to your device manually. You can head over to the Source link below for installation instructions.
Download Link: OxygenOS Open Beta update 28 for OnePlus 3 | OxygenOS Open Beta update 19 for OnePlus 3T