The size of smartphones these days is ever increasing. We are looking at smartphones that come with screen sizes that are north of 6 to 6.5-inch. A smartphone with this big a screen size can be unwieldy, but, thanks to the shift in aspect ratio from 16:9 to 18:9, and even 19.5:9, smartphones with huuuuge screens are becoming a little more comfortable to hold as the bezels around them have shrunk. Well, in a day and age when more and more OEMs are launching phones with bigger screens (albeit with relatively smaller footprints), Palm has launched a new phone that fits easily in your… well… palm.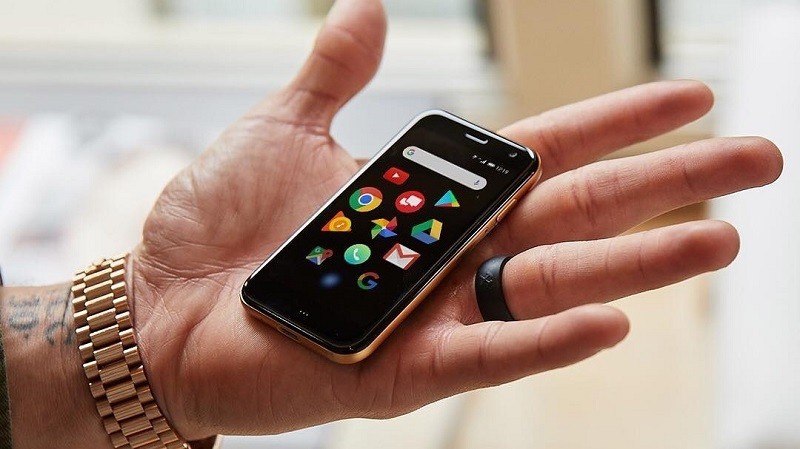 Palm has launched a new phone that's simply called Palm. You can also call it Palm Phone if you want. The Palm Phone is a tiny phone. In fact, it's actually about the size of a credit card, and it weighs just 62.5 grams. The Palm Phone isn't a full-fledged smartphone, although it comes with specifications that we often see in the entry-level to budget smartphones.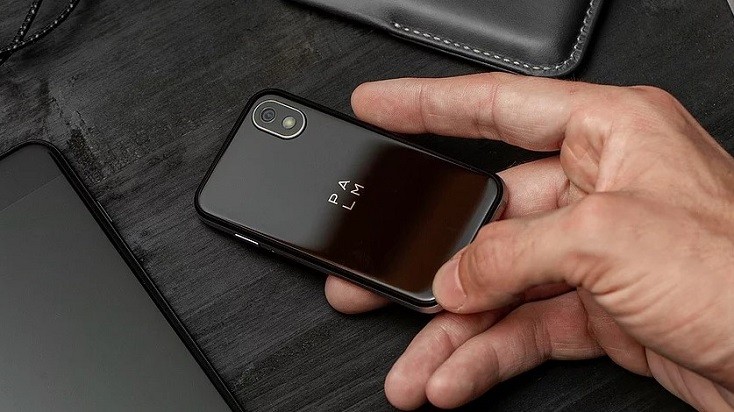 The Palm Phone is made to be your smartphone's sidekick, a companion. What that means is that it's required to be connected to your smartphone – either Android, or iOS – to function. Something similar to smartwatches. Furthermore, you cannot have a different number on the Palm Phone. It will actually use the same phone number that you have on your primary smartphone, while also syncing all the phone calls, alerts and messages.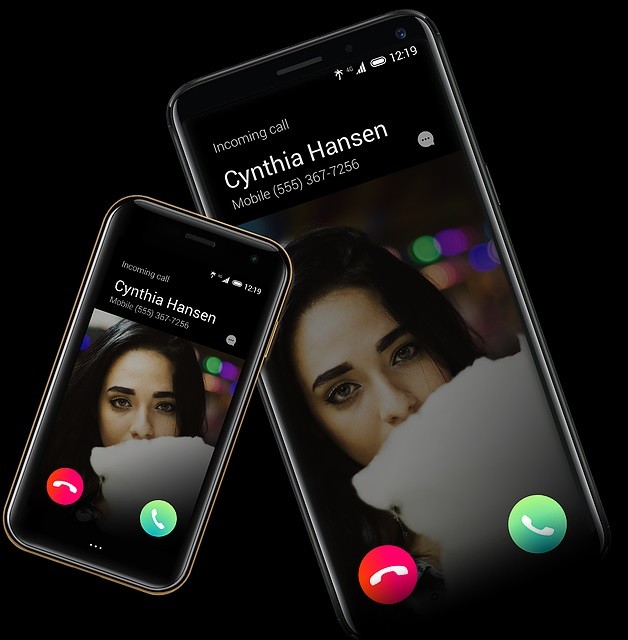 The Palm Phone also comes with a feature called 'Life Mode' that helps you eliminate distractions by silencing all incoming calls and notifications as soon as the screen is turned off. When you turn the screen on, the Palm Phone is connected again. Users can also customize the Life Mode and select which apps do they want to receive the notifications from, and which ones they don't.
As far as the innards are concerned, the Palm Phone comes powered by Qualcomm's Snapdragon 435 SoC which is coupled with 3 GB RAM. The smartphone runs Android 8.1 Oreo and comes with 32 GB of storage on-board. The Palm Phone rocks a 3.3-inch LCD display that has a resolution of 1280 x 720 pixels and a pixel density of 445 ppi.
The front and rear of the Palm Phone is covered with Gorilla Glass, with the mid-frame made out of aluminium. The Palm Phone also comes with IP68 certification that makes it dust and water resistant. For photography, the Palm Phone rocks a 12 MP camera at the back, and an 8 MP camera on the front. It doesn't come with a fingerprint scanner, but it does come with Face Unlock that lets you unlock the phone using your face.
The Palm Phone also comes with Google Assistant that can be accessed quickly by double-pressing the side button. And lastly, it comes with an 800 mAh battery that can offer up to 8 hours of battery life.
Palm Phone Specifications
CPU: Snapdragon 435 octa-core processor
RAM: 3 GB
GPU: Adreno 505
Operating System: Android 8.1 Oreo
Display: 3.3-inch HD (1280 x 720 pixels) LCD display with Gorilla Glass
Rear Camera: 12 MP with LED flash
Front Camera: 8 MP
Internal Storage: 32 GB
Connectivity: 4G LTE, GPS, Bluetooth 4.2 LE, Wi-Fi 802.11 b/g/n
Other: Face Unlock, IP68 Dust and Water Resistance, Google Assistant
Colors: Titanium, Gold
Battery: 800 mAh
Palm Phone Price and Availability
Price: $349.99 (around ₹25,796)
Availability: Available through Verizon in the US from November