Panasonic Toughpad UT-MB5 – 20-inch 4K HD tablet unveiled
Panasonic is somewhat of a small player in the smartphone and tablet market but is slowly building up its own niche of products. It recently unveiled the Panasonic Toughpad UT-MB5 tablet with a 4K resolution, a 20-inch display and a bombastic price tag of $6000.
While the tablet is clearly out of the reach of the average and is designed for professionals, it being a 4K tablet heralds good news. Also, at 20-inches, it seems more like a TV adapted for tablet usage rather than a tablet expanded to huge size. But, still raises hopes in our hearts that we will be seeing 4K tabs and smartphones pretty soon.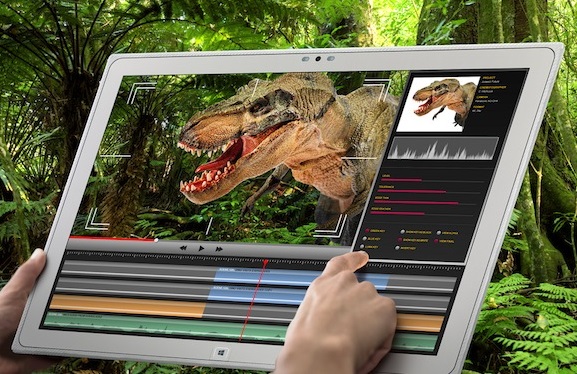 The device was unveiled at last year's CES and seems like it will be hitting the market soon.
Panasonic Toughpad UT-MB5 details
Other than its resolution the tablet packs in Windows 8.1, 8 GB RAM, 256 GB internal Memory,  an Intel i5 CPU, the resolution is…wait for it – 3840 x 2560p! Also, it cuurrenty boasts of just a 2-hour battery life, which doesn't make it a to go tablet. But, then who is going to fit 20-inches in his pocket?
Besides having a 20-inch screen, the tab is 0.49-inches thick, which is amazing too. It is currently set out for the US market only.
Panasonic Toughpad UT-MB5 specifications
20-inch 4K 3840 x 2560p screen
Windows 8.1
8 GB RAM
256 GB internal Memory
1280 x 720 pixel built-in front camera
Intel i5 CPU