Pantel Technologies has today announced the launch of India's first 8-inch voice calling tablet called the Penta T-Pad WS802C-2G which comes with inbuilt SIM slot.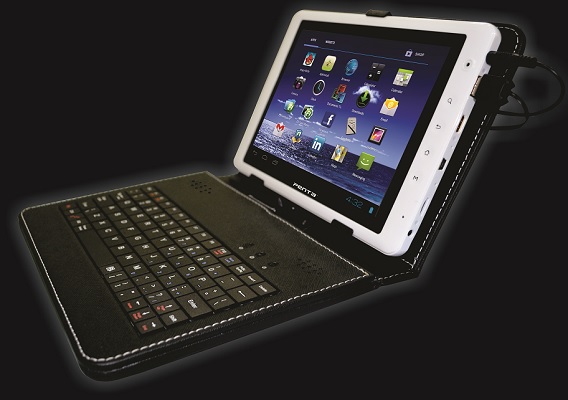 The Penta T-Pad WS802C-2G arrives with a 8-inch capacitive multi-touch display and the inbuilt SIM Slot will go on to help users connected anytime-anywhere.

The Penta T-Pad WS802C-2G 8-inch tablet is powered by 1.2 GHz processor coupled with 1 GB RAM. The tablet arrives with 8 GB of internal storage which can be expanded up to 32 GB.
 
Pantel has also introduced a keyboard as an accessory for the WS802C-2G which arrives with an inbuilt stereo-phonic speaker system which converts the tablet into a laptop. A series of I/O options arrive with the tablet which include a mini USB, HDMI Port and Bluetooth.
 
The T-Pad WS802C-2G is powered by a powerful 5000 mAh battery and has a 3D graphic accelerator for enhanced graphical capability. The tablet has been priced at Rs.8,299.
 
As we all know, Pantel has a tie-up with BSNL and so anybody buying the Penta T-Pad WS802C-2G will be getting a BSNL SIM Card of 4GB data with 2 month free of cost.