Back in November last year, payments app Paytm got a new feature called 'Inbox' that lets users chat with their friends and family, send/request money while chatting, and do more. Well now, after almost a year, the company has announced a new feature called 'SMS Inbox'.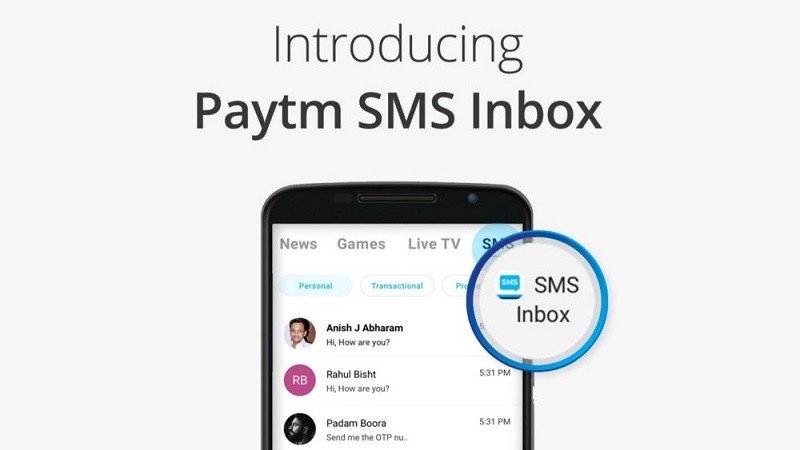 Paytm has introduced this new feature called 'SMS Inbox' as a part of Inbox that was introduced last year. With SMS Inbox, Paytm wants to give you a "Spam-proof" experience. This feature will automatically filter spam SMSes within the Paytm app and classify SMSes into different categories like Personal, Transactional and Promotional.
Paytm says this classification is done by using proprietary Machine Learning algorithms, and is done locally on your device. However, this feature is activated only after you give your consent to avail this service.
Once this feature is activated, the app will inform you about the different classifications of SMS categories. Users also have the option to delete one or multiple threads, mark the SMS as read/unread, and re-classify the SMS into a different category.
That said, the Machine Learning engine also remembers user inputs and updates itself for customization of its detection patterns to further enhance the user experience.
"This is a small step in our endeavor to build technology-driven solutions and we will continue investing our efforts in this direction!" said Paytm in a blog post.
Download Link: Paytm for Android | Paytm for iPhone