Users who use the Pinterest app on mobiles are definitely going to be delighted with the new update that has been rolled out today. While there haven't been any major changes in the previous updates, todays updates adds in a lot of new features to the app.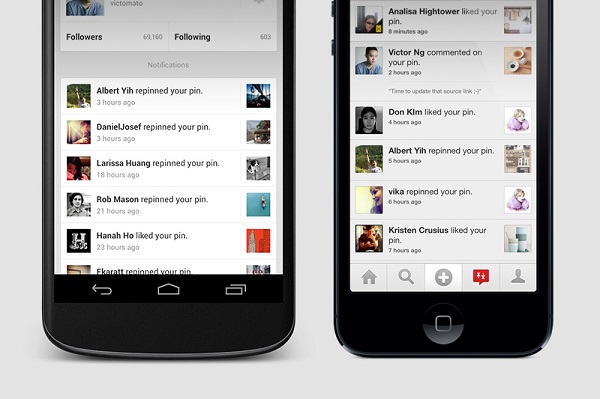 The social pinning site, Pinterest, today receive updates for its mobile app on both, Android and iPhone. The update now gives push notifications to users when someone comments on, likes or re-pins their pins. The recent activity is found on the profile page in the Android app, whereas for iOS it is at the bottom of the screen.
Pinterest mobile app users can send pins to another member by adding @ and the person's name in the description of the pin. Besides that searching for pins has been made easier by providing recommendations as you type each letter.
You can download the Pinterest app for free from the Google Play Store or the Apple App Store.