Samsung Galaxy S8 and S8+ users are getting some freer Google Play Music stuff. You might recall Google and Samsung shaking hands to make Play Music the native go-to app for Samsung phones, some months earlier. Samsung users were also entitled to 100,000 song uploads, double that of regular Play Music users.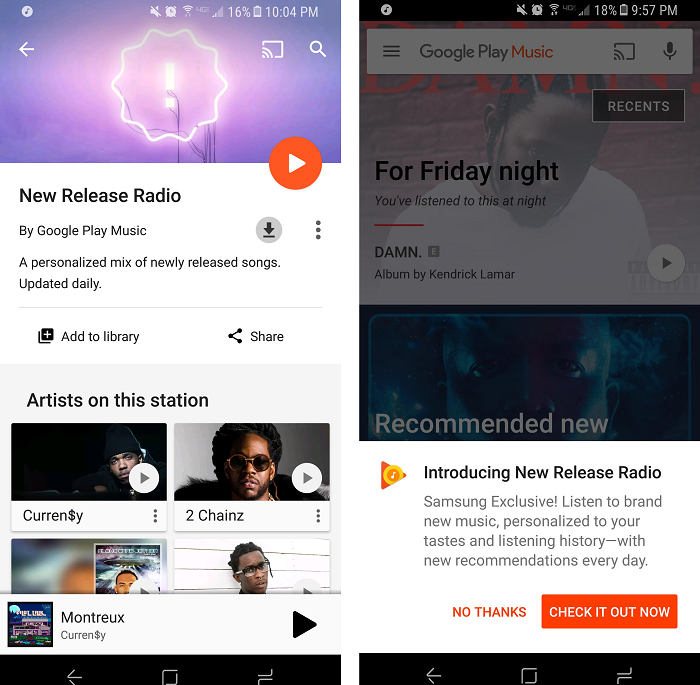 Samsung Galaxy S8 and S8+ users were also awarded free three-month trials of Play Music All Access.
The new exclusive feature heading for Galaxy S8 and S8+ owners is called the New Release Radio feature. With this new feature, users will be shown daily update lists of new music releases based on personal preference. The app suggests new albums keeping in mind your search history and favorites.
Some users have already seen a work around this feature which allows them to use it on non-Samsung devices.  For that, they added a particular station to the library through the desktop version. Also, this new feature is just a new radio station and it might not remain exclusive to Samsung for long.