Last week we saw a leaked mail sent out by NPR to its members suggesting the launch of Podcasts for Google Play Music. As expected, Google has finally launched the Podcasts feature for Google Play Music.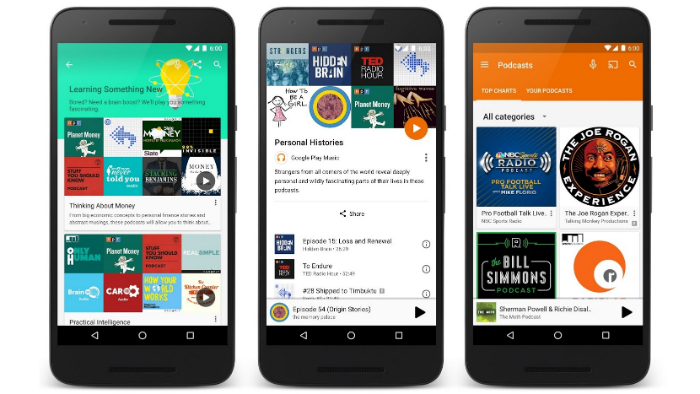 The launch of Podcasts for Play Music was long awaited, and now, Google has finally rolled out the Podcasts feature for Play Music. With this feature rolled out, you can now search for your favorite shows and listen to them.
"People love podcasts. In fact, these days, there are so many podcasts to choose from, it can be hard to pick which one to listen to at any given time. That's where Google Play Music comes in. Google Play Music already gives you the right kind of music for the right moment—whether you want to have fun at work, prepare for a dance party, or just need to focus—and now, that includes podcasts." wrote Ilia Malkovitch, Product Manager, Google Play Music on Official Android Blog.
You will get suggestions on podcasts based on your usage and preferences. Talking about availability, this feature is only available in the US and Canada as of now. Podcast creators can check out the podcast portal for more details.