While a few days back we had heard the first rumors about a big Nokia Lumia 929, now the complete press renders of the device have leaked along with the date it could be seen in the markets.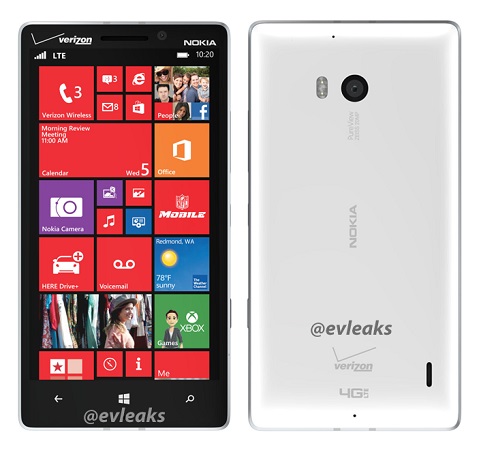 The press renders of the Nokia Lumia 929 in white have just been leaked. The device, which is supposedly going to succeed the Nokia Lumia 928, would probably have a larger display than the device, however it would definitely be smaller than the 6 inch display of the Nokia Lumia 1520. Based on the press renders we can expect a 5 inch full HD display.
While the specs of the device are not yet known, we can expect a fast Qualcomm processor, which could very well be the Snapdragon 800. Interestingly, the device would feature a massive 20 MP PureView camera, which is confirmed from the press renders. It is expected to be priced in the $500 range.