With just two days remaining for the launch of the much awaited camera phone from Nokia, the press renders of the device, showing the phone in its full glory are seen.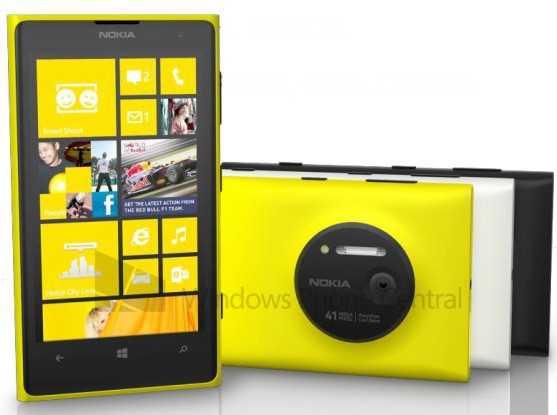 The leaked renders show the Windows powered camera phone with 41 MP camera called the Nokia 1020. Unfortunately, the name of the device isn't confirmed yet and is also known as the Nokia EOS. Besides that a few days back sources claimed that it would be called the Nokia 909, just like the Nokia 808. Interestingly this would be the first Windows phone device to have 2 GB RAM on-board.
According to sources, the Nokia 1020 has a 41 MP camera with the ability to take a 32 MP and a 5MP picture at the same time with an aspect ratio of 16:9. Photos of 39 MP can be taken with a 4:3 aspect ratio. The camera phone also is said to have the Nokia Pro camera app which allows to manually change the focus and shutter speed besides providing more options for the flash.