Lately the 32 GB version of the Google Nexus 7 tablet has been in

news

. First we spotted it in the inventory listing and then a Japanese customer was mistakenly shipped a 32 GB version of Nexus 7 in 16 GB package.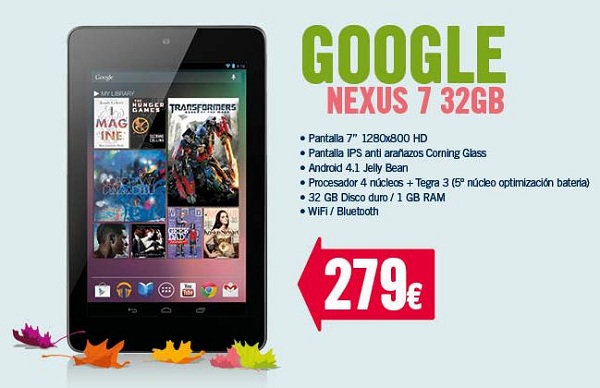 And now the 32 GB version of Nexus 7 has appeared in a promotional page over the retailer Phone House where the merchant

is to soon sell

the Nexus 7 with 32 GB of storage for €279.

Now, with a retailer putting up a promo page of a tablet which is still unofficial, does give us hints that the tablet does exist for real but the price tag at which Phone House is planning to sell the tablet is just €30 more than at which the 16 GB version of the Nexus 7 is available.
 
Moreover, it was recently rumoured that Google is planning to phase-out the 16 GB version of the Nexus 7 completely and is instead bringing the 32 GB version at the same price. So is this rumour turning out to be true? Might be!
 
On the other hand, there could also be a possibility that Google might drop the price of the 16 GB version of the Nexus 7 and launch the 32 GB at the existing price of the 16 GB which is $199.
 
While many prospective users in India are still waiting for the 7 inch tablet from Google to arrive in India officially, we are just a month away from the launch. ASUS who has built the Nexus 7 recently confirmed that the Nexus 7 will be launched in India in November.