Prices of BlackBerry services hiked By BSNL, thanks to service tax hike
If you are a BlackBerry user with Bharat Sanchar Nigam Limited (BSNL) then this news is a bit of a costly affair for you because BSNL has today announced a revision in its tariff related to all the BlackBerry Plans.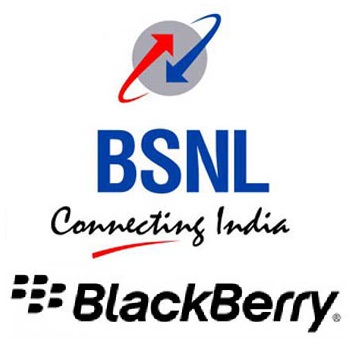 With this revision In tariff for all BIS plans, now BlackBerry users over BSNL's network will have to pay a little more for the services, thanks to the the increase and implementation of the Service Tax from the earlier 10% to the new 12.36%.For prepaid users of BSNL's BlackBerry services the change comes in with the MRP of the existing plans increasing by a few rupees.

Now if BSNL users opt in for an Unlimited BIS Social Plan, then they have to pay Rs. 303 instead of the earlier price of Rs. 298. Likewise for Unlimited BIS Lite service, users have to pay Rs. 305 and not Rs. 299. If any BSNL user opted for the Plan BIS-C which gives unlimited access to BB Instant Messenger and Email service, then they have to pay Rs. 411 and not Rs. 399 due to the increase in the Service Tax.

When it comes to the BIS Regular Plan, then BSNL users will have to shell out Rs. 1009 instead of the previous price of Rs. 991 for having access to Unlimited emails (POP/IMAP) service with Unlimited Instant Messaging, Internet Browsing and off-devices GPRS up to 2GB. All the above mentioned plans carry a validity of 30 days.


| | | | | |
| --- | --- | --- | --- | --- |
| Particulars | BIS Social | BIS Lite | BIS-C | BIS Regular |
| Existing MRP of STV | Rs. 298 | Rs. 299 | Rs. 399 | Rs.991 |
| Revised MRP of STV | Rs. 303 | Rs. 305 | Rs. 411 | Rs. 1009 |
| Features | Unlimited IM | Unlimited Email | Unlimited Email (POP/IMAP) and IM | Unlimited emails(POP/IMAP)+Instant Messaging +Internet Browsing +off-devices GPRS up to 2GB |
| Validity | 30 Days | 30 Days | 30 Days | 30 Days |
BSNL has also announced the increase in prices for the same plans but with a validity of 7 days and 90 days. The change in price of the plans can be found below.
Plan Name

Revised MRP of STVs in Rs. (Incl. of S.Tax)

Validity

7 Days

90 days

BIS Social

92

955

BIS Lite

95

961

BIS-C

115

1236

BIS Regular

281

3205 off-devices GPRS up to 3GB
The change is only in the price of the plans and there are no changes implemented in the plans. Also form now all postpaid BlackBerry users will be billed for the services at a service tax of 12.36%. All the changes in the MRP and billing have come into effect from 01-04-2012.