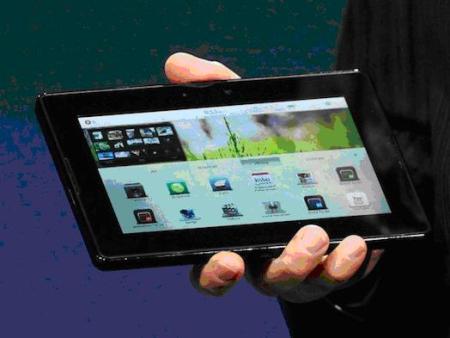 The Blackberry PlayBook was announced by RIM last year and the company claimed it will be a big competition for the tablet market. The prices have been finally out. BestBuy, a specialty retailer of consumer electronics in the United States announced that the PlayBook is available for pre-orders.

The BlackBerry PlayBook will be available in Best Buy,
Best Buy Mobile, Best Buy Canada and Future Shop stores on April 19th with following price tags:
16GB Wi-Fi, $499

32GB Wi-Fi, $599

64GB Wi-Fi, $699
It will also be available on various US telecom networks.
With launch date confirmed in the US, hopefully the PlayBook will be available globally pretty soon.