Quad-core ARM Cortex-A15 processors to hit smart phones by end of 2012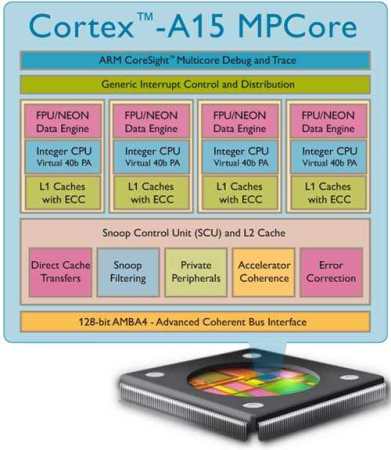 ARM, one of the leading mobile processor makers have announced that their new generation of mobile processor called the Cortex-A15 will start shipping in smart phones by the end of 2012. The processor will have individual cores that can have clock speeds of 2.5GHz each and the company licensing the design claims that they will be able to create multi-core processors featuring up to 16 such cores. They also claimed that it will be more powerful than an A9 offering a 40% improvement in processing power and combined with better management of out-of-order execution, an A15 could end up offering five times the speed of a comparable A9. The new processor will surely be a tough competitor for Qualcomm and Nvidia who are also in the fast race of mobile processors.
These fast computing speeds will surely change the face of the smart phones that we use today.