Popular chip maker Qualcomm announced Snapdragon 670 SoC back in August this year. And now, at its 4G/5G Summit in Hong Kong, the company announced yet another chip under its mid-range Snapdragon 6xx series – the Qualcomm Snapdragon 675.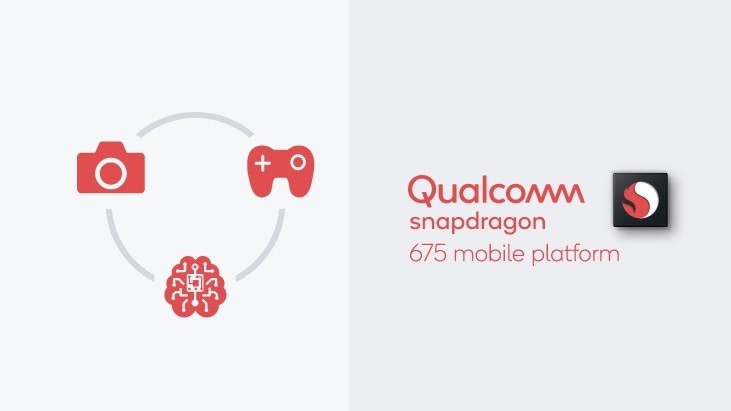 The Snapdragon 675 is based on 11nm LPP process technology, and, with it, Qualcomm is promising improvements on the gaming, photography and AI fronts over the Snapdragon 670. The Snapdragon 675 comes with the new Kryo 460 CPU. It consists of a total of eight cores – two of which are performance cores, with the rest six being efficiency cores.
https://youtu.be/MoxnudfBNjk
The Snapdragon 675 also comes with Adreno 612 GPU, and, Qualcomm says that it has worked with game engines like Unity, Unreal, Messiah, and NeoX to optimize the games for Snapdragon 675 and thus offer a better gaming experience to the users. Qualcomm also says that Snapdragon 675 offers 30% faster game launches and 90% fewer janks compared to the Snapdragon 670. In addition to this, the Snapdragon 675 also comes with X12 LTE modem and Qualcomm's Aqstic Audio for "lightning-fast" Internet speeds and better audio quality while gaming.
Moving on to photography, the Snapdragon 675 supports a total of six cameras – three each on the front and back. This triple camera setup includes support for a telephoto lens with 5x optical zoom, a wide-angle camera, and a super-wide angle camera.
In addition to support for triple camera setup, the Snapdragon 675 also supports capture of photos and videos at up to 25 MP, and taking snapshots at a whopping 48 MP. Furthermore, it also supports 480 FPS slow-motion video recording sans any time limits.
Apart from coming with improvements to gaming and photography over its predecessor, the Snapdragon 675 also comes with improvements on the AI front. With Snapdragon 675, Qualcomm is offering 50% overall improvements in AI applications. The chip also comes with AI Engine on-board that facilitates image manipulation in real-time. The Snapdragon 675 also supports other AI-based features like scene and object detection, image style transfer, portrait relighting, face unlock, payment security, and translation.
The Snapdragon 675 SoC also supports Quick Charge 4+ that can charge a smartphone battery from 0 to 50% in 15 minutes.
Commenting on the launch of Snapdragon 675, Kedar Kondap, Vice President, Product Management, Qualcomm Technologies, Inc., said, "The Snapdragon 675 plays a primary role in allowing OEMs to design next generation features with incredible performance into their upcoming smartphones. Packed with advanced gaming abilities, remarkable camera performance and a multi-core AI Engine, Snapdragon 675 based smartphones will bring new experiences to consumers globally."
Qualcomm Snapdragon 675 Specifications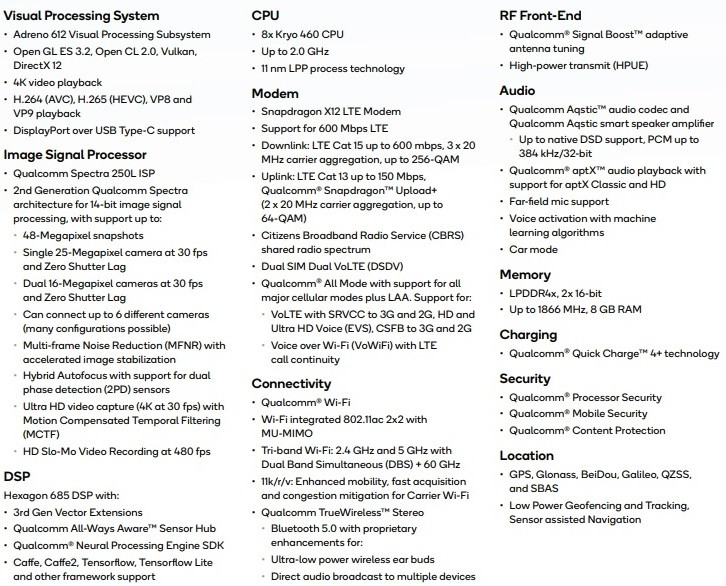 You can expect Snapdragon 675 to power smartphones launched in 2019. China-based Xiaomi has already confirmed to launch a smartphone powered by Snapdragon 675 next year.