This year, we have seen almost all the Android flagship smartphones shipping with Qualcomm's flagship Snapdragon 835 SoC. Be it the OnePlus 5/5T, Pixel 2, Pixel 2 XL, and more. Well, at its annual Snapdragon Summit in Hawaii, Qualcomm has announced its latest flagship SoC – the Snapdragon 845 – which succeeds the Snapdragon 835 that was announced last year.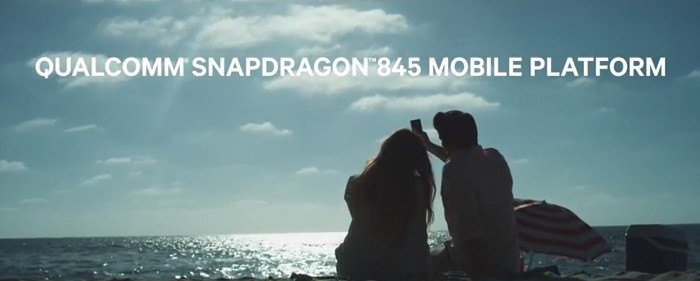 The details about Snapdragon 845 SoC are currently scarce, however, with this chip, Qualcomm has focused more on things like photography, virtual reality and battery life. Moreover, the Snapdragon 845 SoC might also come with AI built right into it, and, Qualcomm has said that it will come with "vault-like security". Moreover, the Snapdragon 845 will also enable faster connectivity by supporting gigabit speed.
The Snapdragon 835, which powered majority of this year's Android flagships, was manufactured by Samsung, and, the Snapdragon 845 will also be manufactured by Samsung. Well, if past experiences are anything to go by, then this also means that even if Samsung's upcoming flagships are not the first smartphones announced with Snapdragon 845, they might certainly be the first that would come with this chip.
Moreover, like the Snapdragon 835, the Snapdragon 845 will also be based on 10nm manufacturing process.
Having said that, Chinese smartphone brand Xiaomi has confirmed that its upcoming flagships will be powered by Snapdragon 845 SoC. It's worth noting that Xiaomi's flagship smartphones in 2017 – the Mi 6 and Mi MIX 2 – were both powered by Snapdragon 835 SoC. Moreover, Xiaomi's budget and mid-range smartphones also rely on Qualcomm's chips.
"I am very excited to be part of the Snapdragon Technology Summit and reaffirm that Xiaomi's close relationship with Qualcomm Technologies in the premium tier will continue into 2018. Xiaomi is committed to making devices that combine cutting-edge innovations in technology and beautiful design, while defying price expectations, and we have chosen Snapdragon 845 to power our next flagship smartphone."  said Lei Jun, Founder, Chairman and CEO, Xiaomi.
Like we already said, details about Snapdragon 845 SoC are currently scarce, however, Qualcomm will be revealing more about its latest flagship SoC later today.