We know what a beast of a chipset the Qualcomm Snapdragon 805 is going to be, with upgraded Krait 450 quad-cores, a brand new Adreno 420 GPU and a lot more packed into the silicon. We just can't wait to see a brand new hardware featuring the mighty SoC. Although, we won't be having a consumer Snapdragon 805 device anytime soon but a Snapdragon 805 developer device for reference will be available soon.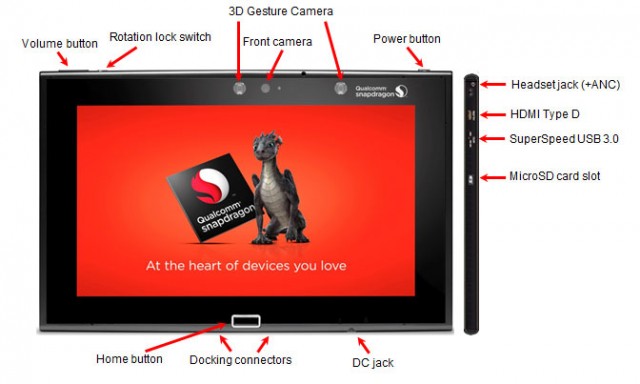 The Snapdragon-805-based Mobile Development Platform Tablet will be available for developers at a price of $800 in a few weeks. At that price, the specs are outstanding. There's a 10-inch 2560 x 1440p display, the Snapdragon 805 processor of course with 3 GB RAM, 64 GB internal storage with microSD expansion.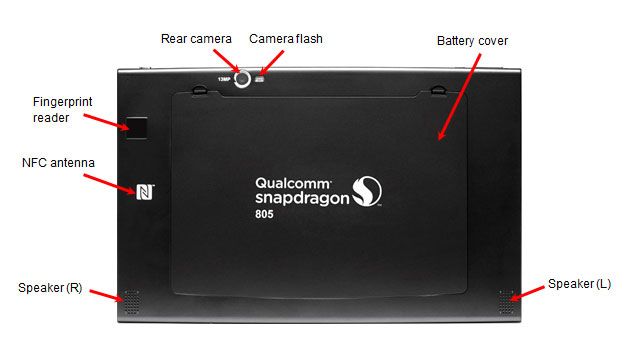 On the camera front, there's a 13 MP rear camera while things gets interesting on the front. The front features a 2.1 MP cam and a couple of 3D gesture cameras. The only disappointment in the package is the 3400 mAh battery.
The specs sure impress us and it gives us a view on what future devices hold for us. The device will not available at a regular store, to let you know. It will be available for developers in a few weeks. The Snapdragon 805 reference tablet for developers should make sure developers build apps to make full use of the processing power of the beastly chipset.
As per rumors, Pantech Vega Iron 2 will be the first device to come with the Snapdragon 805 under the hood. We have recently come across traces of a Samsung as well as a Windows Phone reference device featuring a QHD display and Snapdragon 805 processor. Well, we'll keep you posted on any news around these devices.