A Camera is the most used application on a smartphone, but it needs to be accessed quickly. There are may ways a camera can be opened but to open the camera quickly, Samsung has provided a shortcut. You can quickly open the camera app on the Samsung Galaxy C7 Pro by pressing the Home key twice. Here's how to enable it.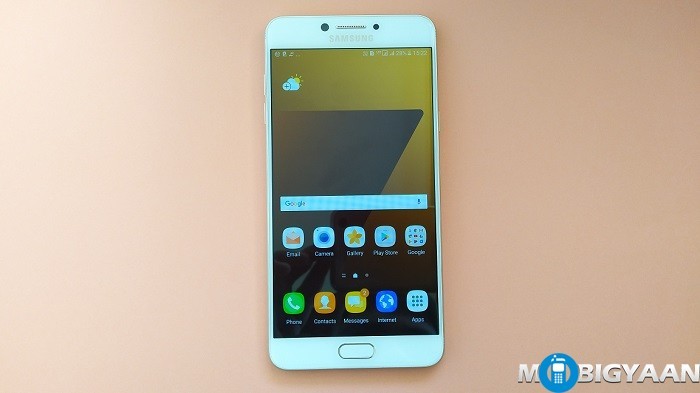 How To Quickly Launch Camera On Samsung Galaxy C7 Pro
To enable quick launch camera shortcut,
Go to Settings -> Advance features.
Turn on the Quick launch Camera slider to enable the feature.
By enabling this slider, you can open the camera by pressing the home key twice in quick succession. This feature works from any screen, even when it is locked as well as when you are playing games or watching a video.
This feature is built into any other Samsung smartphones, if you have any other Samsung device, just find and option in the Advanced features and enable the slider.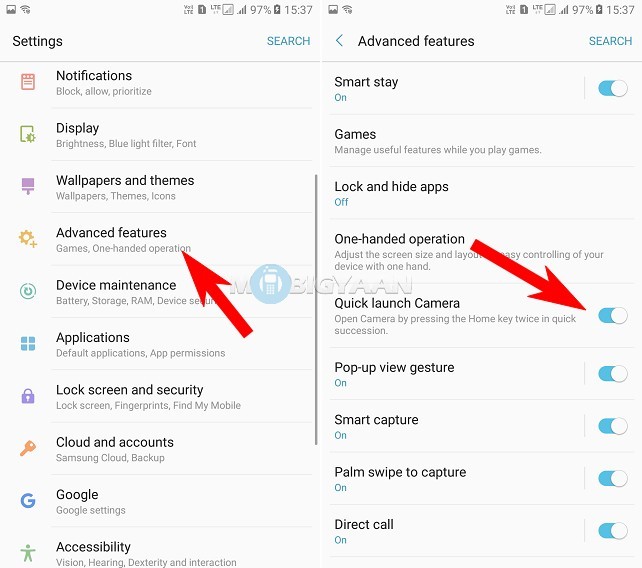 You can always turn off the slider if you don't like the home key shortcut. There's one more shortuct that opens the camera quickly from the lock screen. Press the power button once, and when you are on the lock screen, swipe the camera shortcut from the bottom-right corner and the camera opens.
Now you know how to quickly launch camera on Samsung Galaxy C7 Pro. Do check out our hands-on with Samsung Galaxy C7 Pro.
Do you know any other way to quickly open camera? Share with us below.
Find out more guides like this at How-To Guides.