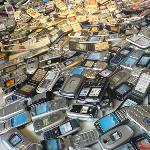 Telecom price war in India has reached its peak because of the affordable schemes being launched everyday by almost every provider.Some schemes are really meant to create a strong impression on the subscribers whereas others are just a reaction to the main scheme.Today we are exposing all the schemes launched by various providers to gain attention and to increase the subscriber base.

Some are cost friendly while others are having hidden charges meant to fool the customers.

We at MOBIGYAAN are keen to provide you the inner news. We have covered the latest offerings by the providers who have joined the priced war in recent period.Some providers are yet to roar and we expect that the price war will get even more fierce with the launch of two new companies namely ETISALAT DB and Virgin GSM by the year end.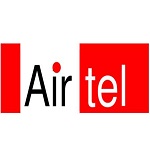 AIRTEL:-
Airtel's 62 Rs recharge is offering all local calls at 40 paise/min after the first minute of the day @ 1Re/min with a validity of 365 days. In other words Airtel is taking a daily rental of 60 paise/day for all local calls. STD is priced @ 50 paise after the first minute of the day @ 1.5 rs/min so the subscriber is indirectly charged 1 rs/day rental.

In short a subscriber has to recharge with 62 rs and again pay approx 48 rs/month(1.60 rs daily) to avail this facility. Any reason for people going in for this offer?? A user who doesn't want to change his/her number will definitely go for this offer but this doesn't mean the scheme is attractive.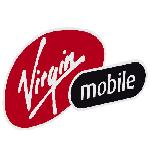 Virgin Mobile-
Virgin Mobile was the first to start the STD revolution before a year in India by offering STD calls as low as 50 paise/min with a capping of 30 minutes/day.However they have changed their marketing strategy from time to time without altering their scheme that much.

Presently Virgin is offering:
Local calls @ 50 paise/min after 3 minutes of the day priced @ 1 Re.
STD calls with a limit of 60 minutes/day priced @ 50 paise/min after the initial 3 minutes of the day priced @ 1/5 rs/min.
Subscriber has to pay extra 50 paise for 3 minutes everyday for local calls and same is the case with STD where the difference is as high as 1 rs for 3 minutes.
Indirectly a user has to pay 4.5 rs hidden daily rental everyday.
Monthly total is as high as 135 rs.
Definitely not a great scheme at this stage.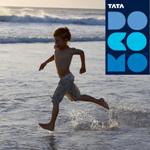 Tata Docomo-
Tata Docomo started the price war by offering LOCAL & STD at just 1 paise/second.This scheme is very user friendly as user has to pay for only what they use without any daily rental or monthly recharge.
The benefit starts right from the first second so user gets the maximum out of this scheme without burning the pocket.
Docomo is also offering 100 local sms free/day after the first three priced @ 60 paise so a daily commitment of 1.80 Rs gives 100 local sms which is very cheap.
The only concern about Tata Docomo in Maharashtra and Goa circle is the newly laid network which will take some time to penetrate in every corner of the circle.
However Docomo is going strong with their per second policy as cards are being sold in black for as high as 300-400 Rs.

Reliance GSM-
Reliance has proved to be the best provider in this scenario with tariff as low as 50 paise for both local and STD without any daily rental or hidden charges.Local and National SMS are also charged @ 50 paise without any hidden charges.Reliance is also offering hassle free roaming tariff of 50 paise for both incoming and outgoing which is the lowest of its kind in prepaid Indian telecom sector.
This plan is named as "Simple Reliance" plan and is giving huge number of customers to ADAG(Anil Dhirubhai Ambani Group).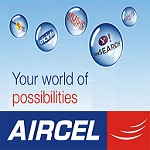 Aircel-
Aircel has re-launched its RC21 which used to offer all local calls @ 75 paise,50 paise & 25 paise for first,second and third minute respectively and all STD calls @ 75 paise/min with a validity of 3 months.Now RC21 offers all local and STD calls @ 50 paise/min after the first minute priced @ 1 rs and 1.50 rs/min respectively per day for both local and STD.
Local and national SMS are priced @ 50 paise/160 characters after spending 1 rs and 1.5 rs/day for local and national respectively.
This voucher has a validity of 3 months but the validity is of 5 months for subscribers taking new connection.
There is nothing extraordinary in this scheme.Infact the previous RC21 was better as at-least the local call rates were as low as 25 paise from the 3rd minute of the call.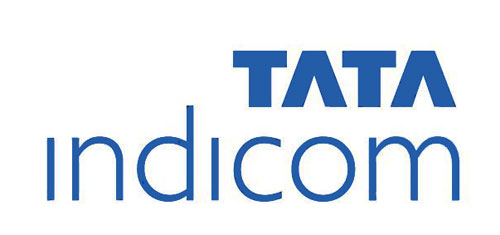 Tata Indicom-
Presently Tata Indicom has nothing to offer for STD calls.The New Let's Rock Scheme of Tata offers local calls for as low as 25 paise/min to any network from 9 pm to 9 am and it also gives unlimited free Local and National sms during 9 pm to 9 am without any pack.
However STD calls are priced @ 1 rs in this scheme and this scheme has a daily rental of 1 rs.
Tata Indicom has also launched per second billing scheme priced @ 61 rs with a validity of 60 days which offers all local calls @ 1 paise/sec and STD @ 2 paise/sec so the effective costing is 60 paise/min for local and 1.20 rs/min for national which is way high than what the other providers are offering presently.

From the above research it is clear that Reliance GSM and Tata Docomo are currently steering the Indian Telecom industry and giving sleepless night to the established players like Airtel,Vodafone and !dea.