Red is not a company that is known for smartphones as it is for top-class cameras. But when last month tech YouTuber Marques Brownlee (known as MKBHD) exclusively teased the RED phone with an image we knew the phone was more than just vaporware.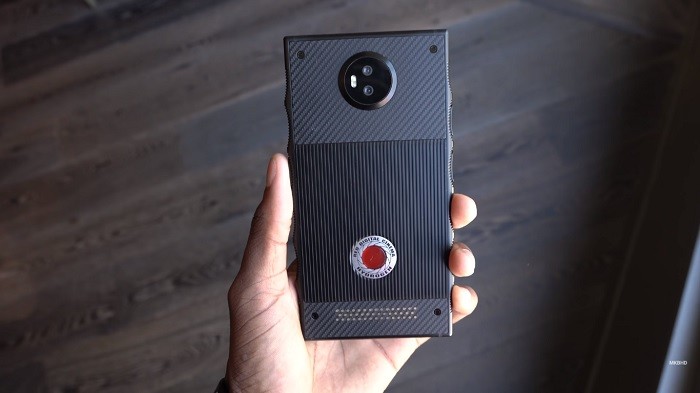 So today the teenage YouTuber has some more juicy details if some of you guys are interested in the $1000 + smartphone. Or more precisely a prototype from Red itself. As we already know the phone is expected to have some sort of holographic tech that doesn't require glasses. Marques said in his video that he was just allowed to show one prototype. The one with the complete design minus the working hardware. He also saw the holographic prototype in action. But that is going to be a secret between RED and the YouTuber.
Coming to the prototype, it has a very boxy look, much like an expanded Xperia phone excluding the exterior materials. The finish is more rugged looking. With the back divided into Kevlar at the top and bottom and metal in between them. The bottom has an unmissable RED logo. The rear also has dual cameras and LED flash. Further, at the bottom, you'll see connector pins reminiscent of the Moto Z2 Play design. The edges have notches that curve nicely alongside the surface of your fingers. Neat. But rather unconventional.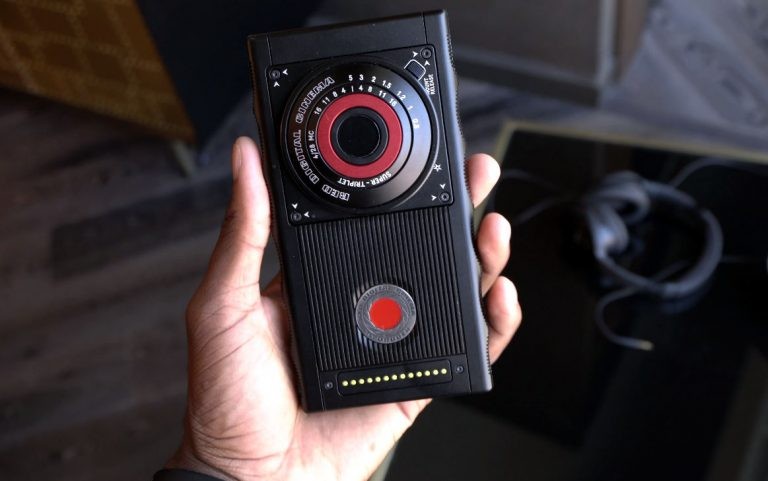 Taking some more cues from Sony, the fingerprint reader too is on the power button. At the front, there are huge bezels on the top and bottom. Although Red has made a good use of the bottom one to fit in a stereo speaker. And at the bottom are the USB Type-C and the 3.5mm headphone jack.
Marques also showed off the third prototype with a camera module. And believe me, it has some serious heft. but for that heft, users will be getting a camera unmatched by any other in the smartphone industry. The company also plans other mods to bring to the market.
Now, as to when can we expect this beast to hit the market, MKBHD says within 30 to 45 days for the ready prototype. A launch will likely follow after that. But the company is taking pre-orders and shipping in early 2018. Prices of the HYDROGEN ONE disclosed earlier. The aluminum version costs $1,195 (Rs. 77,340 approx.). While the titanium version has an eye-watering price of $1,595 (Rs. 1,03,235 approx.)