When you hear about a company called RED, the first thing that comes to the mind are top-class, high-end cameras, because that's what RED is famous for. However, last year, RED surprised everyone by announcing their foray in to the smartphone market with the RED Hydrogen One. While this smartphone is yet to hit the shelves, it has made an appearance on a popular benchmarking site revealing some of its key specifications.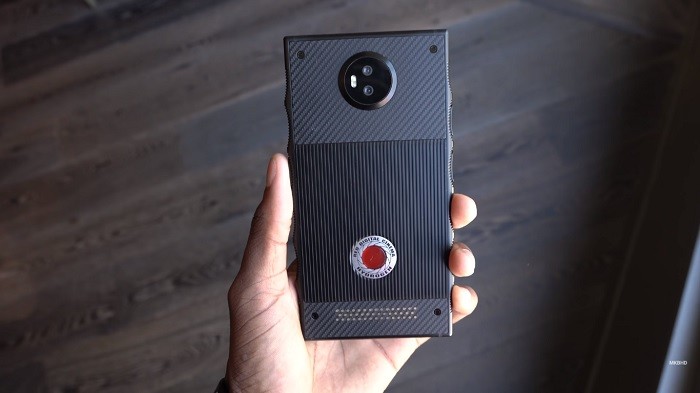 The RED Hydrogen One has appeared on popular benchmarking site Geekbench. It has been listed on Geekbench as RED H1A1000 with Snapdragon 835 SoC which is paired with 6 GB RAM. On the software side, the RED Hydrogen One is running Android 8.1 Oreo.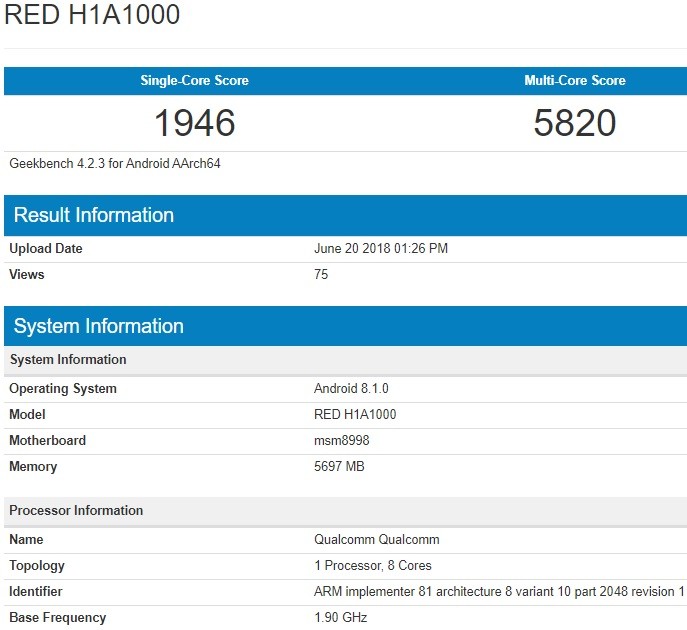 The RED Hydrogen One made a score of 1946 and 5820 points in Geekbench's single and multi-core tests respectively. Having said that, we are a bit disappointed to see the Hydrogen One being powered by Snapdragon 835 which is last year's flagship chip. Well, this doesn't mean that Snapdragon 835 is bad and obsolete now, but, it would have been better if RED would have gone with Snapdragon 845 which is the latest and greatest chip from Qualcomm right now, and, also the one that will be powering almost all the flagship Android devices throughout 2018.
While the Hydrogen One is yet to be available in the market, RED had already started taking pre-orders for this smartphone last year. There are two variants of the Hydrogen One – one is built out of aluminium whereas the other flaunts a titanium build. The aluminium variant is priced at $1295 (around ₹88,636) whereas the titanium variant is priced at a whopping $1595 (around ₹1,09,170). Both of these variants will be sold in the US in partnership with Verizon and AT&T.
The RED Hydrogen One sports a holographic display that can display content in 2D and 3D while also being able to play AR and VR content without any dedicated headset. The RED Hydrogen One sales will commence in August, however, there's not much information available right now about its pricing and other specifications. But, now that it has made an appearance on Geekbench, you can expect to hear more about it in the coming weeks.