Just a couple of days ago, Facebook-owned Instagram announced a new feature that lets you add music to your Instagram Stories. However, alongside announcing this new feature, Instagram also announced that Instagram Stories – which is a copy of Snapchat Stories – is now used by 400 Million users daily. Well, Instagram has rolled out quite a lot of features since last year that has made Stories better, and now, it is testing a sticky Stories Bar so that Stories are readily accessible to the users.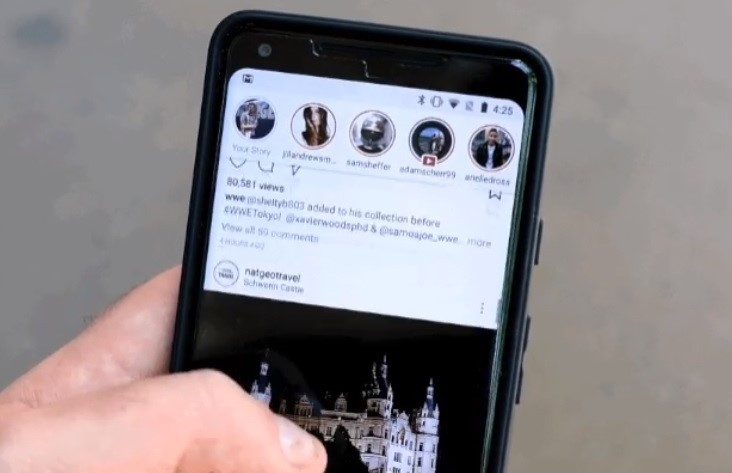 According to The Verge, Instagram is testing a Stories Bar that sticks around at the top even when you are scrolling down through the Feed. For those uninitiated, the Stories Bar is located at the top of the Feed in the Instagram app that shows all the Stories shared by the accounts you follow.
When you scroll down in your Instagram Feed, the Stories Bar moves up, but, that's not the case with the sticky Stories Bar as it remains at the top of your Feed even you scroll down to check more posts. You can check out this video to see how it works.
Well, this new Stories Bar should make it easier for users to access the Stories quickly without having to scroll all the way up in the Feed. But either way, it wasn't all that difficult to reach the top of your Feed to view Stories, as all you had to do is tap once on the home button and you reach the top of the Feed.
There's no word on when Instagram will roll-out this new Stories Bar to all the users, and, when reached out by The Verge for a comment, an Instagram spokesperson replied by saying "We're always testing ways to improve the experience on Instagram and make it easier to share any moment with the people who matter to you." Well, that's standard reply we get from Facebook and Instagram when asked about the new features that are being tested.
Anyways though, what are you thoughts about this new Stories Bar? Do you like this new one, or do you like the old one better? Let us know in the comments down below.