Earlier this week, Facebook-owned Instagram rolled out a couple of new features like group video chat, new Explore tab and custom AR filters for both Android and iOS users. Well now, the company is rolling out yet another feature that makes it possible for the users to add music to their Instagram Stories.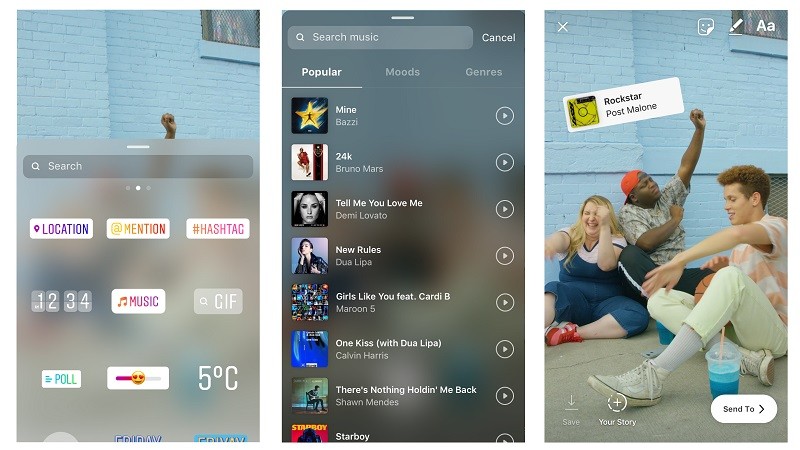 Instagram has announced the 'Music Stickers' feature that lets users add music to their Instagram Stories. We first heard about this feature back in early May, and it's finally official. To add music to their Stories, Instagram users will have to add a photo or video to their Story first and then open the Stickers section. Under the Stickers section, they will see a Music sticker. Once users tap on that Music sticker, they will see a library of songs that they can add to their Story.
The Music section will be categorized into three tabs – Popular, Moods and Genres – which will make it easier for the users to find the music. There will also be a search bar up top that lets users search for their favorite music. Besides, users can also tap on the play button next to the song name to hear a preview. And, once a song is selected, users can fast-forward and rewind through it to select the part of that song they want to add to their Story.
Having said that, once you share your Story, those who see it will also see a sticker that will show details about the name of the song and the artist.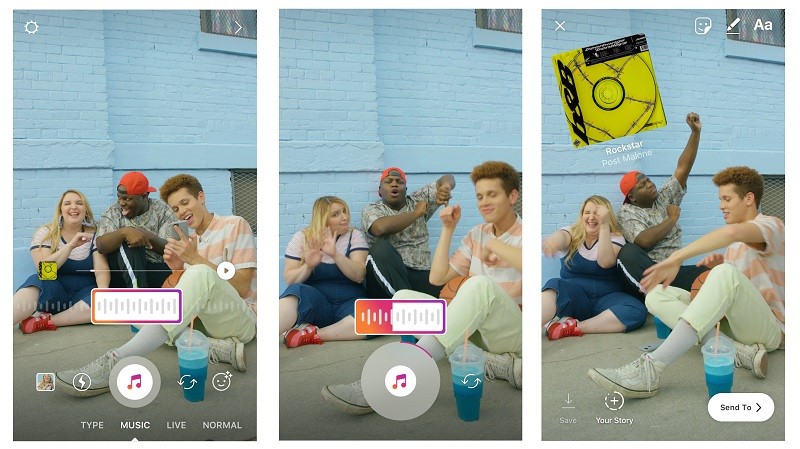 That being said, apart from adding music to the Stories after adding a photo or video to it, users can also play a song before recording a video in Instagram Story. To do so, head over to the Instagram camera, swipe to 'Music' option under the record button, search for a song, select the part of the song you want to play, and start recording the video. The song will play in the background when you record the video.
The 'Music Sticker' feature is available as a part of Instagram version 51 for both Android and iOS users, but in select countries. And, the ability to select a song before recording a video is currently only available for iOS users, however, Instagram has said that it's "coming soon" to Android as well.
Well, apart from announcing these new features, Instagram has also announced that Instagram Stories now has 400 Million daily active users.