Facebook-owned Instagram has been hard at work testing and rolling out new features. The company is already testing features like slow motion video recording, mute button, Story reactions and in-app payments. Well now, the latest addition to these features is auto-song detection and music stickers.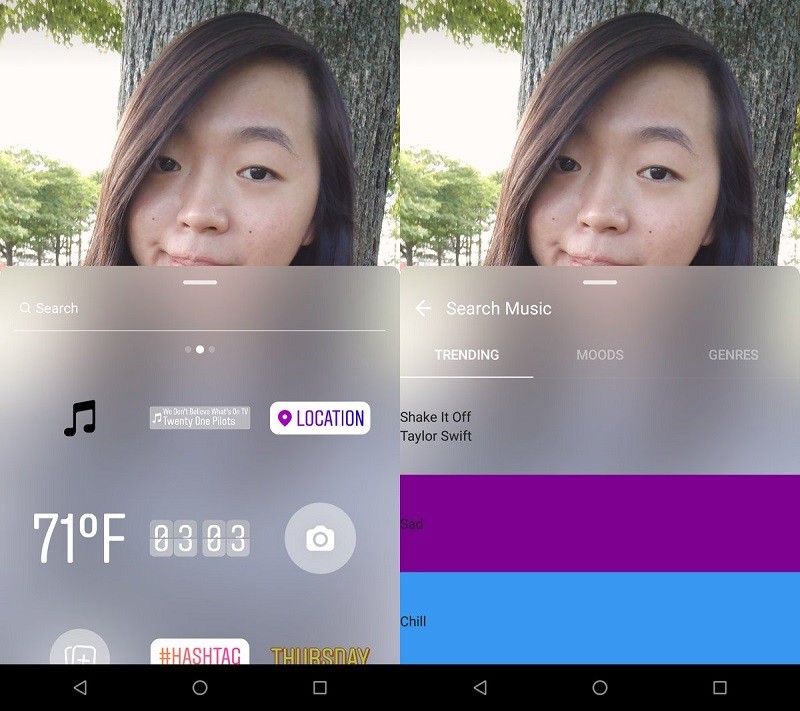 According to a report by TechCrunch, Instagram is testing music features like auto-song detection and music stickers. The auto-song detection feature is self-explanatory. According to a tip received by TechCrunch from Twitter user Jane Manchun Wong, this feature automatically detects the song that's playing on the phone and creates a sticker for it which you could probably add to your Stories or posts so that viewers can listen to it when they come across it.
The other feature called music stickers shows up in the stickers section in Instagram Stories. Tapping on it further presents the 'Search Music' option along with different tabs like Trending, Moods and Genres.
There's no word on how exactly does this feature works, but it's possible that users will be able to pick a song and add it as a sticker to their Stories that would allow the people watching those Stories to play it. This could essentially make that song a background music for the Stories. Moreover, it might also help others watching those Stories discover music through friends that they probably haven't heard before.
That said, we might also see Instagram partnering with some music services for this feature, similar to what it did with GIPHY for GIF stickers.
There's no confirmation from Instagram at press time on these music features, and, there's always a chance of Instagram scrapping the development of these features and decide not to roll it out. Hence, all we can do right now is wait until further information surfaces.