Facebook-owned Instagram keeps on testing new features, however, they are often only available to a very small percentage of users. Last week, we reported that Instagram was testing a new layout for its Explore tab with categorized content. And now, this Facebook-owned app is reportedly testing a bunch of new features like Slow-Mo recording, mute button, and more. These were found by Twitter userJane Manchun Wong (@wongmjane). Let's take a quick look at each one of them.
Slow-Mo Video Recording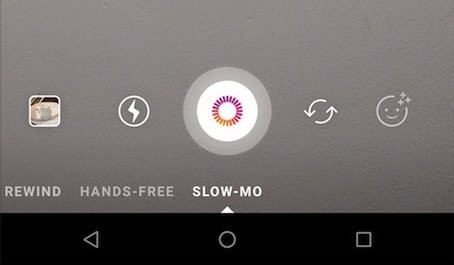 Slow-Mo video recording, which is an abbreviation of Slow-Motion video recording, lets you record videos in, well, slow-motion. While many recent smartphones, especially flagships, come with this feature built-in, there are a lot many smartphones that don't have this feature. Hence, a built-in Slow-Mo video recording option in Instagram would definitely be welcomed by those who own smartphones that don't have this feature. The Slow-Mo feature was found tucked inside the Instagram Stories camera app, right next to the Hands-Free mode.
Mute Button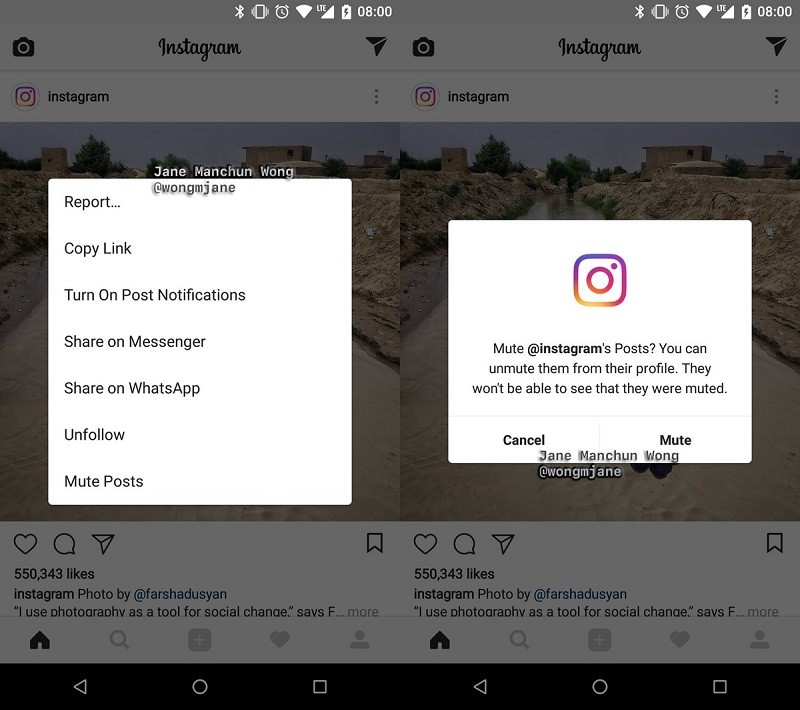 There are times when you have to follow certain people but aren't interested in seeing their posts for whatever reasons. Well, Instagram seems to have an answer to this in the form of a 'Mute' button. If you are uninterested in someone's posts on Instagram, you can get rid of them without unfollowing by muting their posts. Besides, what's cool is that the person behind the account you have muted won't ever know that he/she is being muted by you.
Story Reactions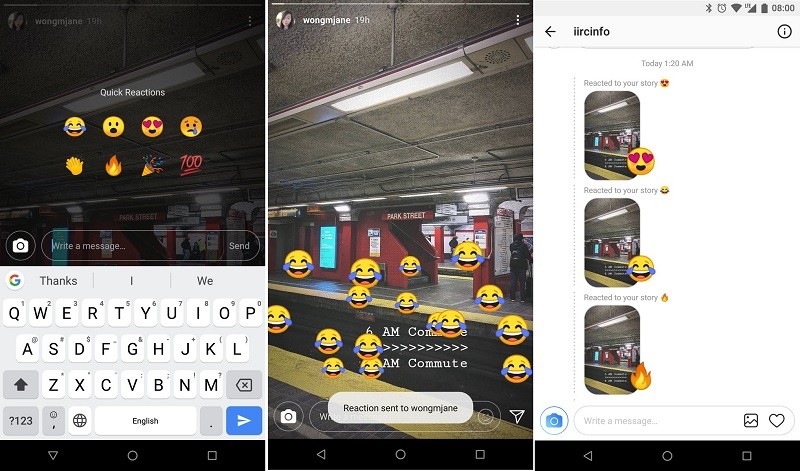 If you use Facebook (which you most probably do), then you must be aware of the reactions feature that lets you react on posts. Well, Instagram is testing something similar with Instagram Stories. You can react to Instagram Stories with different emoji in real-time.
Calendar View for Stories Archive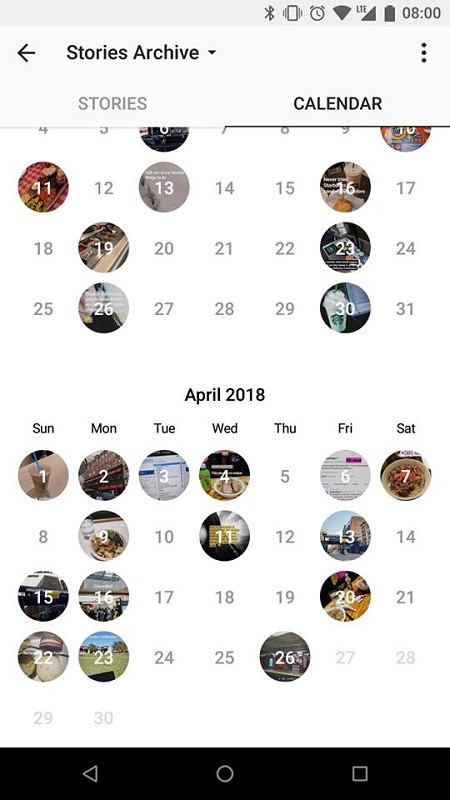 Instagram rolled out Story Archives feature last year in December. And, if you have ever archived your Instagram Stories, then you must be aware that your archived Stories are presented in a grid format. Well, to make things more convenient, Instagram might roll out Calendar View for Instagram Stories, so that it's easier for you to navigate around your archived Stories and quickly find the one you are looking for based on the date.
These features were discovered by Jane Manchun Wong (@wongmjane) by digging through the app's code. And, as you can see from the screenshots above, these features are being tested on Instagram's Android app.
Instagram hasn't yet confirmed that it's testing these features, but, we would like to see the Slow-Mo recording and Mute Button rolled out soon.
What about you? Which of the aforementioned features did you like the most? Sound-off in the comments down below.