It has been quite some time that we have been hearing about bendable smartphones. However, the closest we got in reality to it was with smartphones with curved displays. However, now we have just seen a prototype of a truly bendable smartphone and it is amazing.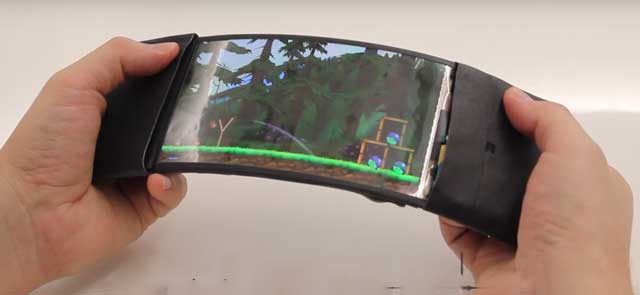 The Queen's University Human Media Lab has launched the ReFlex smartphone, which is a prototype of a truly bendable smartphone. The device uses a 6 inch bendable FOLED display made by LG with multitouch capabilities and combines it with sensor which can determine how much the screen is bent, thus giving the actual feel of using a bendable smartphone.
The ReFlex smartphone takes in active haptic feedback to offer the real feel. As such, you can hold down the right side of the display, online pages will flip through fingers from right to left just like they would on a book in real life. While the smartphone prototype has just been showcased, the creators believe that the smartphone is still five years away from commercial availability.