LeEco launched the Le 2 and Le Max 2 last week in India at a grand event in New Delhi. The Le 2 is priced at ₹11,999 whereas the 4 GB RAM variant of Le Max 2 is priced at ₹22,999. There's also a 6 GB RAM variant of Le Max 2 which comes with a price tag of ₹29,999. LeEco also made some other announcements, and, one of them was Project CEO.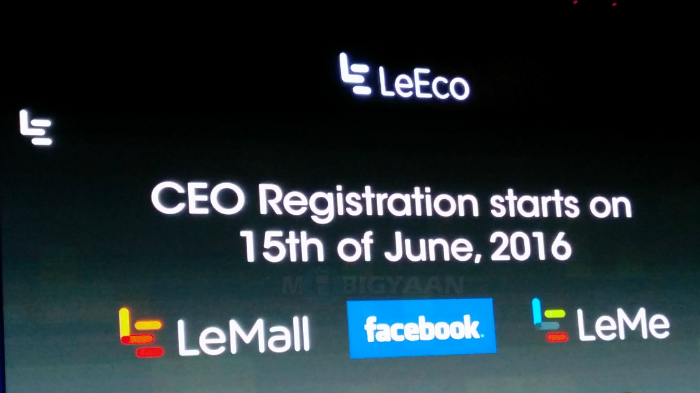 The CEO here doesn't mean Chief Executive Officer, rather, it means Chief Experience Officer. LeEco is looking for 200 CEOs to be a part of their Project CEO. These CEOs will get a Le 2 for free and will then be responsible to submit an in-depth review of the phone on LeMe Community. Along with the Le 2, these CEOs will also get a privilege card which will offer numerous benefits.
The registrations for this program will start at 12 pm on June 15, 2016 i.e., tomorrow and will close on June 20, 2016 at 10 am. You can go to LeMall.com to register. You will have to be quick as the CEOs will be selected on first come first served basis. This is similar to the Peer Review Program of OnePlus.
"LeEco also gives the "CEOs" not only a chance to access its new OTAs, but also make them an important part of its Pre-OTA Beta testing group. They get early access to its news features, optimisations and eUI upgrades and the company will use their feedback for the improvement of products and services." says LeEco.
So, are you going to apply for LeEco's CEO program?