Exactly a week ago, Reliance Jio introduced two new plans under its Dhan Dhana Dhan offer and hiked the prices of its existing plans. Now today, the company has quietly introduced a new plan for its prepaid customers which is priced at ₹499.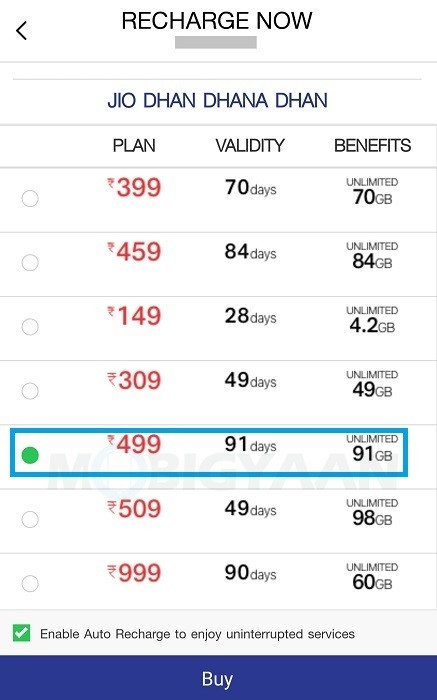 Under the ₹499 plan, prepaid customers are offered unlimited data with an FUP of 1 GB 4G data per day for 91 days. This translates to a total of 91 GB 4G data. Apart from this, customers are also offered unlimited local and STD voice calls along with free SMS and access to all Jio apps.
The other two Jio plans that come close to this ₹499 plan are the ₹459 plan and ₹509 plan. The ₹459 plan offers unlimited data with FUP of 1 GB 4G data per day with unlimited voice calls and free SMS for 84 days. Speaking about the ₹509 plan, you get the same benefits as the ₹459 and ₹499 plan, but, with an increased FUP of 2 GB 4G data per day but with the validity reduced to 49 days.
Also, the new ₹499 plan is currently only listed on the MyJio app and not on their website. Hence, if you want to go with this plan, you will have to recharge from within the MyJio app.
Out of all the three plans we mentioned above, which one would you go for?