Back in March this year, Reliance Jio's JioTV app won the 'Best Mobile Video Content' award in the Content & Media category of Global Mobile Awards 2018 at Mobile World Congress (MWC) 2018, and, as a token of appreciation, Jio added 10 GB of complimentary data in to the accounts of active users of JioTV. Well now, Jio is again giving some free data to its customers.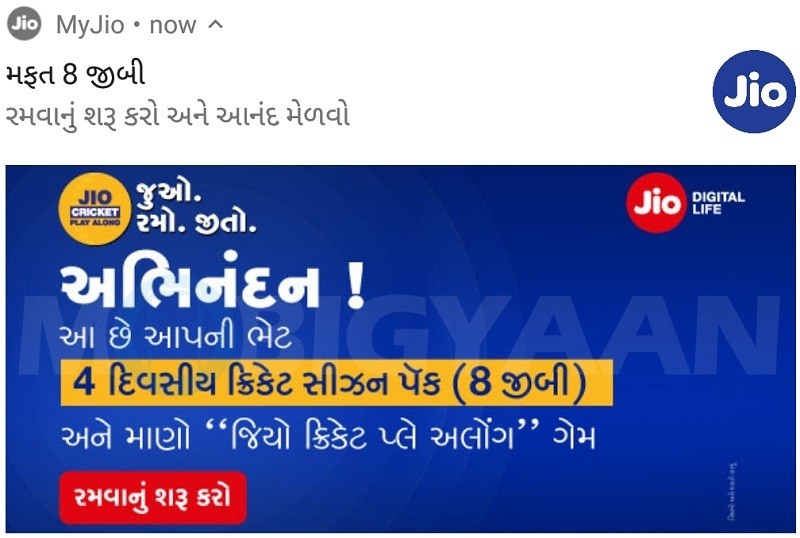 Reliance Jio is giving a total of 8 GB of 4G data for free to its customers as an add-on Cricket Pack. This pack comes with a validity of four days, and in a day, you can consume a maximum of 2 GB of data. You can check out if you have got 8 GB of free data by opening the MyJio app, clicking on the hamburger menu (those three horizontal lines) at the top-left, and then tapping on 'My plans'.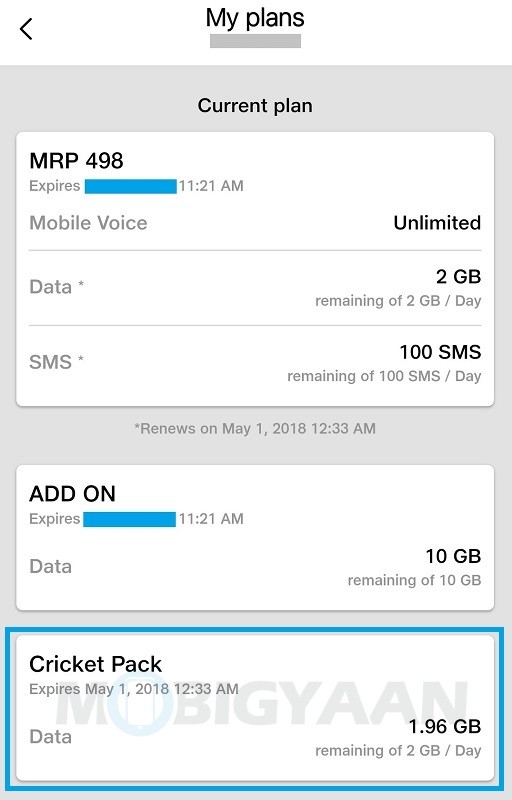 This add-on pack will be listed as 'Cricket Pack' under the 'My plans' section along with the date of its expiry and the amount of data used. Generally, the data from add-on packs is used when you have exhausted your daily FUP limit on your existing tariff plan. But, in our case, even with data available in our existing tariff plan, the data was used from the add-on Cricket Pack first.
That said, the MyJio app also sent notifications (refer first image above) that say (translated from Gujarati) "Congratulations! This is your gift. 4 day Cricket Season Pack (8 GB). And enjoy "Jio Cricket Play Along" game".
At this moment, we are unsure whether Jio is offering this 8 GB of free data to all its customers, or only a select few who are active users of some of its apps like JioTV or JioCinema. That said, it's safe to assume that this free data is only credited in the accounts of those who are enrolled in Jio Prime Membership.
So, have you got this 8 GB of free data from Reliance Jio?