Now that the Jio 4G telecom services have stabilised and the new-comer has essentially started charging for the data services, Reliance Jio is now shifting gears and moving to the JioFiber FTTH broadband services.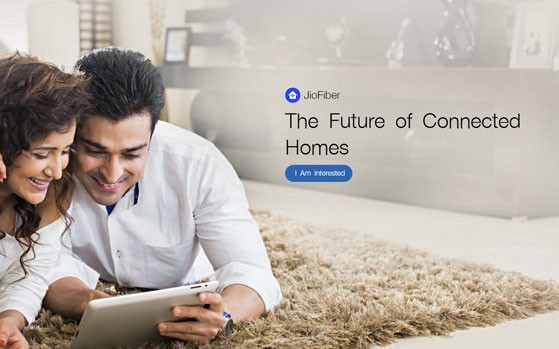 According to sources, Reliance Jio is close to officially launching the JioFiber services in India. While the official date is yet to be announced, sources in the know suggest the announcement is expected to happen in June. Moreover, the company is also expected to launch the JioFiber Preview Offer for its new Jio Fiber customers.
Sources suggest that the JioFiber Preview Offer would entail complimentary access to high-speed internet services at 100 Mbps for a period of 90 days. However, there would be a monthly data cap of 100 GB, after which the speed would drop to 1 Mbps. Additionally, the offer would also offer unlimited access to the Jio suite of apps and 5 GB of free Jio Cloud storage.
However, customers availing the JioFiber Preview Offer would be required to pay a one-time refundable installation fee of Rs. 4500 for the setup which includes a dual-band Wi-Fi router. However, the company is currently offering Home broadband connections and would soon offer enterprise connections.
Meanwhile, Reliance Jio is steadily expanding the JioFiber trials across the country. After starting in Mumbai and Pune, the service is currently available in Mumbai, Delhi-NCR, Ahmedabad, Jamnagar, Surat and Vadodara. The services are expected to soon reach other cities and may be available in over 100 cities across the country by the time of the announcement.