Vivo smartphones are known for its selfie camera and they are great at capturing it. Aside from the camera, Vivo Funtouch software is optimized in a way that doesn't break the user experience. While there are several things you can do on Vivo phones, there's this tilt screen to zoom picture trait I like that lets you zoom the image in and out with one finger. Have you tried it yet?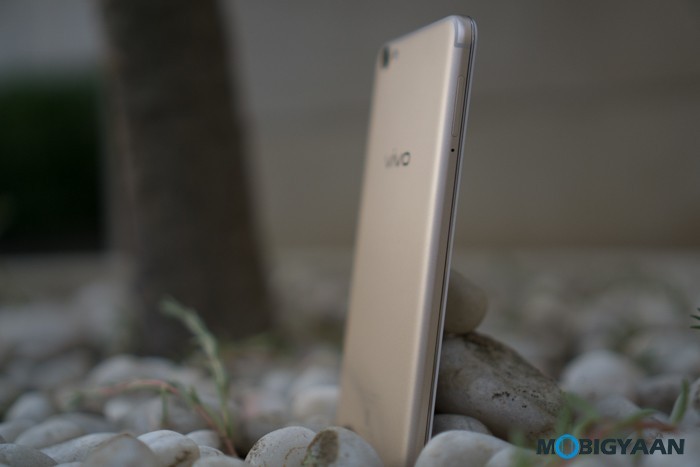 Instead of zooming the image by pinch and zoom technique, you can tilt screen to zoom picture. It also frees your one hand. All it takes is just your thumb. There are other ways to zoom such as double tap to zoom, pinch and zoom but this is so far the quickest and the easiest way to zoom the images.
Tilt screen to zoom picture on Vivo smartphones
To zoom the images by tilting your phone, here's what you need to do. Enable the feature inside the settings.
Go to Settings -> Smart motion and enable the slider Tilt to zoom pictures.
Now, open the gallery and tap any image you want to zoom.
Tap and hold the image and tilt the phone backward or forward to zoom in our out.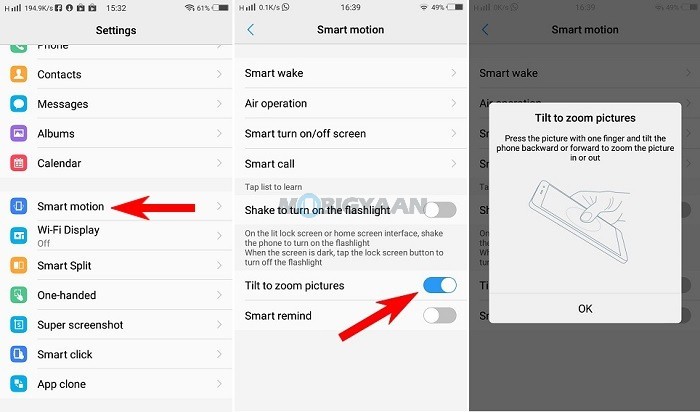 Apart from this, Vivo smartphones have various nifty features built into it. You can simultaneously run two apps using the split screen feature, clone two apps by App Clone, smart click and do many other things.
Vivo V5s Hands-on [Images] – The selfie phone is back with a large 64 GB storage