A couple of hours ago, we talked about Airtel beating Reliance Jio to emerge winner in OpenSignal's latest overall download speed test in India. Airtel had an average 4G download speed of 9.3 Mbps, average 3G download speed of 2.7 Mbps, and, an average overall download speed of 6 Mbps. Well, while Jio remained behind Airtel in download speeds, it reigned supreme over Airtel and other telecom operators in terms of 4G network availability.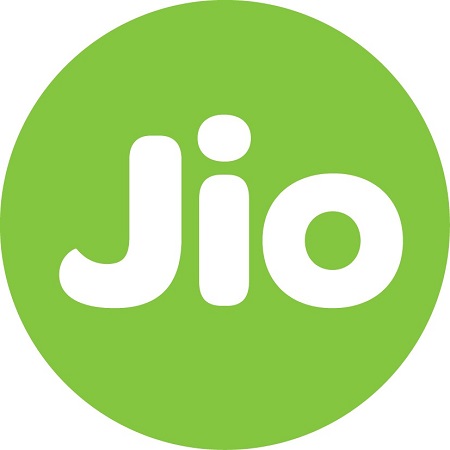 According to a report by OpenSignal, Reliance Jio leads the way in India in terms of 4G network availability. For those unaware, Reliance Jio has been a 4G-only network from the beginning, whereas other incumbent telecom operators like Airtel, Idea and Vodafone only started rolling out 4G since last year or so.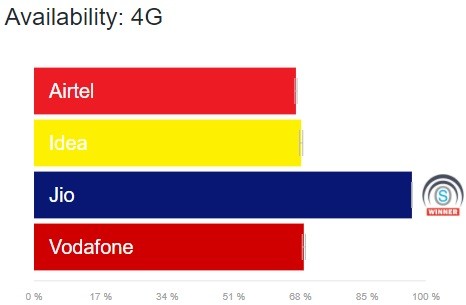 According to OpenSignal's report, Jio customers had 4G network available for 96.41% of the time, which was followed by Vodafone with 68.83%, Idea with 68.15%, and, Airtel with 66.81%. Well, as you can see, Reliance Jio beats all three of these incumbents by a huge margin, having a difference of 27.58% with the closest competitor Vodafone.
Well, if these numbers are anything to go by, then it will take some time for the incumbents to match Jio in terms of 4G network availability. In fact, OpenSignal in its report has went on to say that the telcos in India are focusing more on increasing their 4G coverage instead of offering higher 4G download speeds.
"Indian operators are hearing the call of 4G revolution. In the last six months, we have measured substantial improvements in 4G availability in India, as operators have made access to LTE signals a new priority. 4G Speeds, however, remained stagnant, but that could soon change as the wave of consolidation clears the way for new high-capacity networks." said OpenSignal in its report.
Reliance Jio, defending itself for the least 4G download speeds, said, "Jio's network hosts the largest number of mobile data users consuming way-above the world average in mobile data (more than 10 GB per user) leading to a data explosion. At this stage, the limited number of broadband subscribers and lower per-user data usage seems to be helping Airtel, Vodafone and Idea demonstrate higher speeds on relatively low-occupancy networks."
So as you can see, we don't actually have a true winner here, as one telco is offering better 4G download speeds, whereas other is having better 4G network availability. In the coming months, we will hopefully have better 4G network availability as well as 4G download speeds.
Are you an Airtel or Reliance Jio customer? How has your experience between on these networks so far?