Reliance Jio has been in the news for some time now for various reasons. While Jio has accused telecom operators in the past for not providing enough Points of Interconnects, this time Jio itself has been accused, not by any telecom operator, but by the hacker group Anonymous.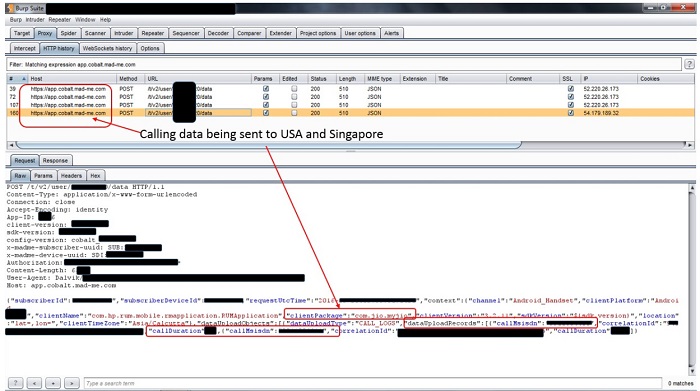 The hacker group Anonymous has said that Reliance Jio is sharing user call information with companies in the US and Singapore. The apps that are sending this information are My Jio and Jio Dialer, and, the information from these apps is being sent to an ad network called 'Mad-Me'.
Anonymous has also shared a screenshot which allegedly shows that the data is being sent in the foreign countries. "From the above it is clear that jio app is using third party SDK and not verifying what data the SDK is collecting and where it is sending… this violates the user privacy." said Anonymous.
The hacker group has also shared a guide just in case you are interested in recreating the entire process. This is not the first time Jio has come under the hacker group's radar. Last year it was found that the data sent through the Jio apps was not encrypted which meant anyone can see what data is being sent. However, Anonymous has said the data is now sent in an encrypted manner which is something positive.
"Jio takes its customers' security and privacy very seriously. In keeping with its highest standards of governance, Jio does not share its customers' data with any other entity. Any information captured by Jio is only for internal analysis to deliver better quality of service and recommend offerings from Jio's product portfolio." said Reliance Jio while denying the claims of Anonymous.
If these claims turn out to be true, Jio is sure to loose the customer base that it has right now. Not to mention other problems that this telecom operator is already facing.