Do you use WhatsApp search feature for searching chat history? What happens if you remember a chat or a phrase of a friend or a contact but forgot who was the one you chat with. In that case, you've to select each contact and manually search the phrase or chat to search WhatsApp chat history. Today I'm going to show you a WhatsApp trick that lets you search WhatsApp chat history in multiple contacts Yes, you can search WhatsApp chats in a single hit without opening each of the contacts, you don't want to open each and every conversation to search a phrase, do you?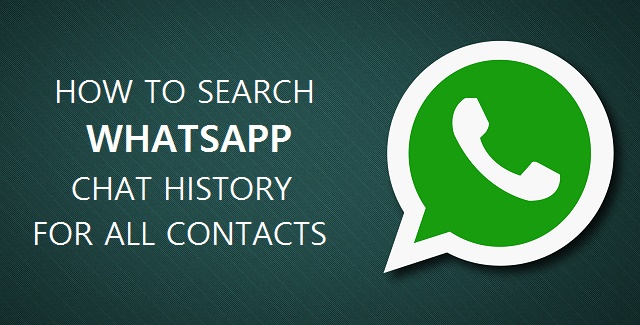 Now search WhatsApp chat history easily
If you remember, WhatsApp, earlier had a search button on the main window that only searches WhatsApp contacts but now, since WhatsApp is upgrading time to time, it now lets you do more things with that search bar.
With the new updates, WhatsApp is adding a number of features in order to make things easier for us. A sweet feature I recently figured out is that you can now search chat history right from the search bar on the main window. What you need is an updated WhatsApp, that's it.
To get WhatsApp search feature for searching chat history for all contacts, simply download the latest version of WhatsApp from its official website.
Once done, just open WhatsApp and tap the search bar and search the chat you want. Easy, isn't it? It thus saves your time and effort.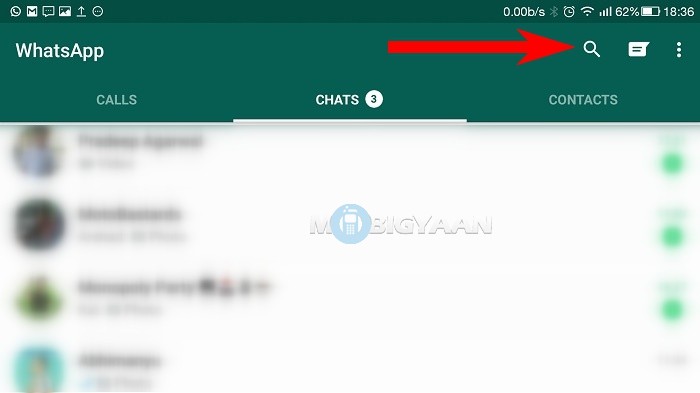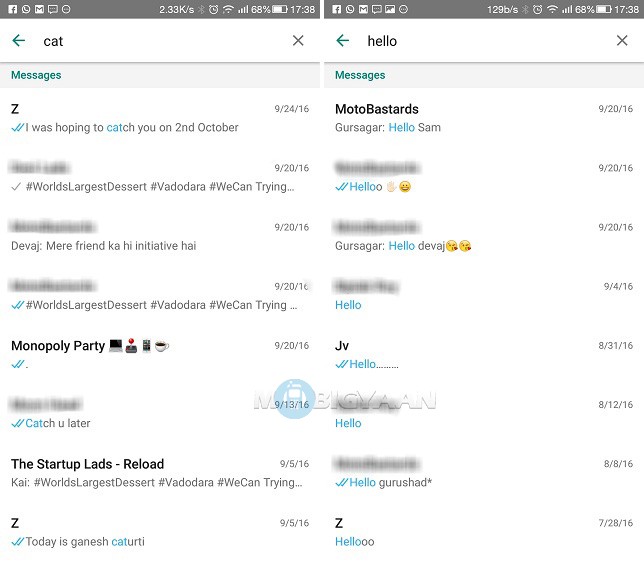 Well, to tell you guys, this guide is a no-brainer, but I would be glad to know if I have helped you in any way. Sometimes it happens a person don't know things even if it's in front of his/her eyes. The same thing has happened to me, I wasn't aware of this WhatsApp search feature until I saw it and checked.
So, now it's easy to search WhatsApp chat history from the main search bar. Share the guide to let your friends know it. Do check out more awesome guides on our How-To Guides.