Microsoft has several security features and one of them is passwords for the user accounts. Since the past few versions of the Windows operating system, the company has added support for the PIN to sign in to the system. Windows Hello supports three sign-in methods — PIN, Facial Recognition, and Fingerprint Recognition.
When you are setting up the Windows 11 system for the first time, you will be forced to enter a PIN for the account instead of using a password. Also, the PIN is required to set up a fingerprint or facial recognition feature.
If you are looking for a guide on removing the PIN from your computer, then here is a step-by-step guide for the same. We have also covered a situation where the PIN removal button is greyed out.
How to remove PIN from Windows 11 computer
Step 1: Open the Settings app on your Windows 11 computer. For this, you can either click on "Settings" from the Start Menu or press the Windows + I keys on the keyboard.
Step 2: In the Settings app, click on the "Accounts" from the left pane and then select "Sign-in Options" from the right pane.
Now, when you click on PIN (Windows Hello), you will notice that the "Remove" button is greyed out. This is because the option to only allow Windows Hello sign-in for Microsoft accounts is enabled on your PC.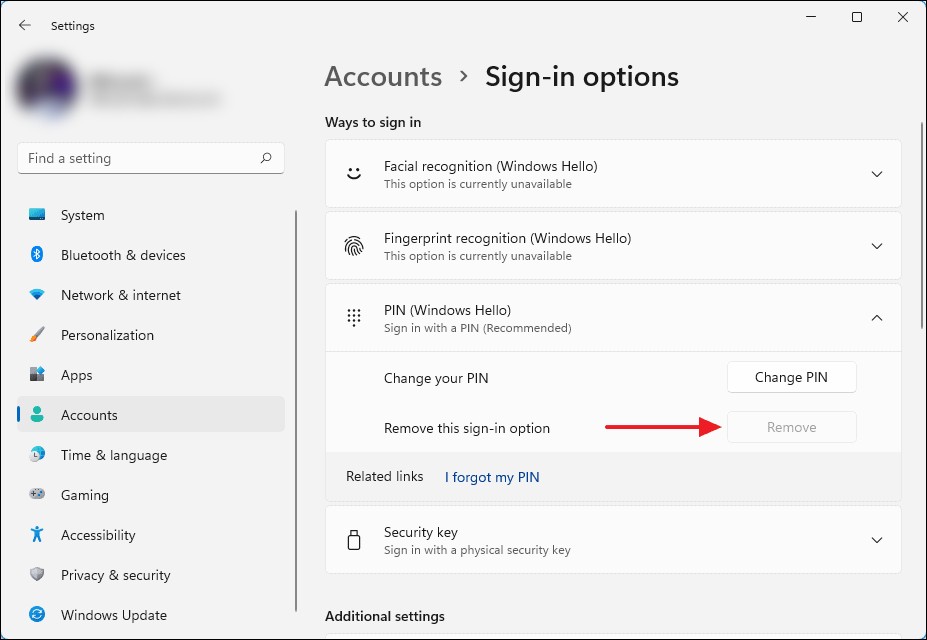 Step 3: Under the Additional settings section, look for the "For improved security, only allow Windows Hello sign-in for Microsoft account…" option and turn the toggle switch OFF.
Once you make these changes, close the window for the changes to take effect.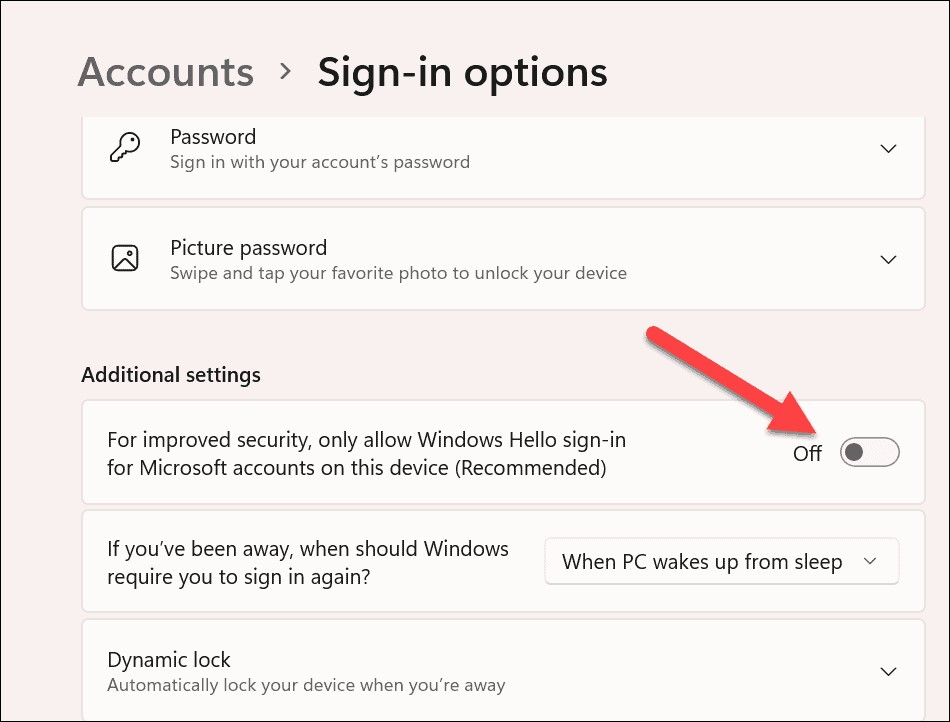 Step 4: Now, reopen the Settings app and again go to the Sign-in options and select the PIN option and click on the "Remove" button.
You will also see some additional sign-in options now available on your system, including Password and Picture password.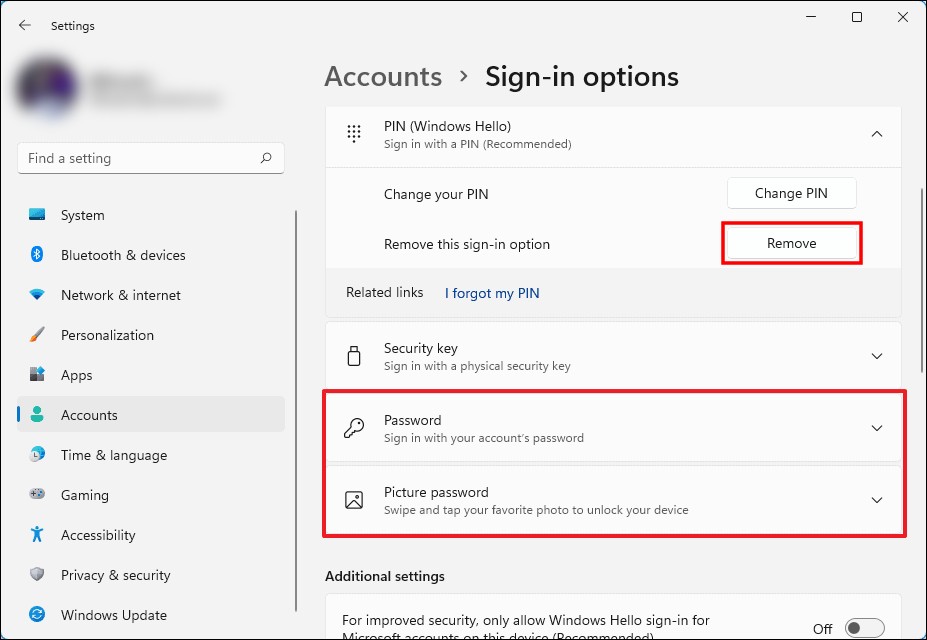 Step 5: You will get a few warning points related to this action. If you are sure to proceed further, then click on the "Remove" button again to remove the PIN.
Step 6: After this, you will be asked to enter the password linked to your Microsoft Account. Enter the password and click on the "Ok" button to proceed.
That's it. Once you complete this process, the Sign-in PIN will be removed from your Windows 11 computer. Now, you will need to use your Microsoft account password or the local account password to log into the system.