The Windows operating system from Microsoft has a pretty easy file management system, thanks to the File Explorer. With the Windows 11, the company has revamped the interface of File Explorer to make it more modern, but it retain all the core features and useful functionalities.
While it's quite easy to rename a file in the Windows operating system, many users are not aware of the functionality that allows users to rename multiple files at once. If you have a long list of files that needs to be renamed, then batch renaming is the function that is quite helpful.
There are several different ways to rename multiple files at once in the Windows 11 operating system, including File Explorer, PowerShell, Command Prompt, and PowerToys. In this step-by-step guide, we will show you how you can easily rename multiple files at once in a folder on your Windows 11-powered computer using the built-in File Explorer application.
How to rename multiple files at once in Windows 11
Step 1: Open the File Explorer on your Windows computer.
Step 2: When the file explorer opens, navigate to the folder with the files that you want to rename.
Step 3: In that folder, click on the "View" tab at the top of the screen and select the "Details" view.
Step 4: Select all the files that you want to rename. You can press CTRL + A to select all the files in the folder or click on the files while pressing the CTRL key to select certain files.
Step 5: After selecting the files that you want to rename, click on the "Rename" button. Alternatively, you can right-click on any of the selected file and click the Rename button from the context menu.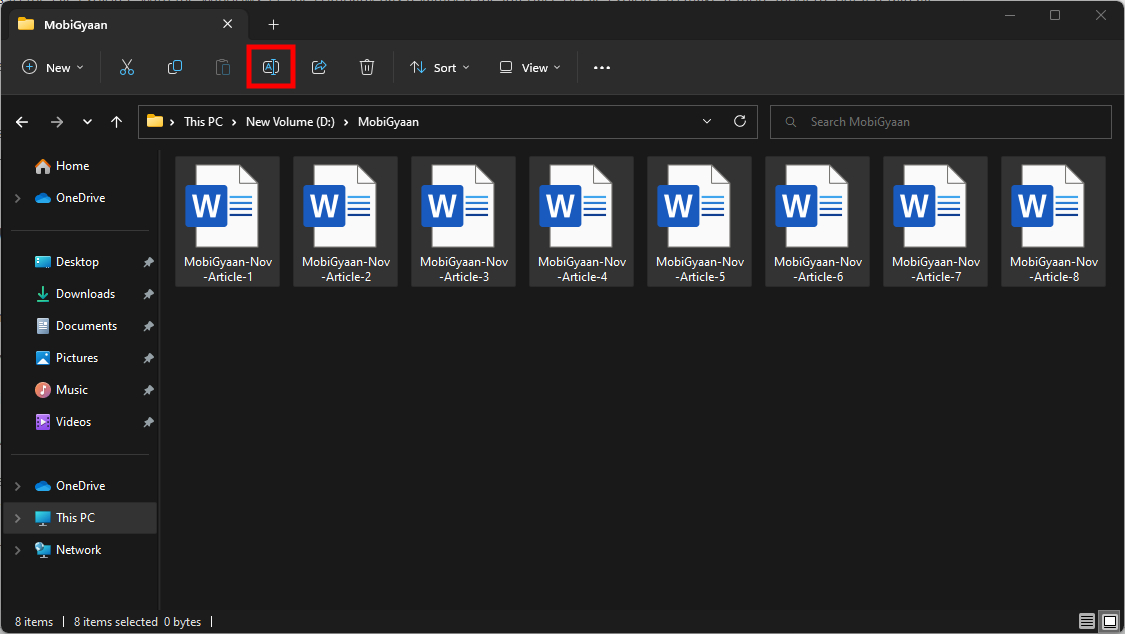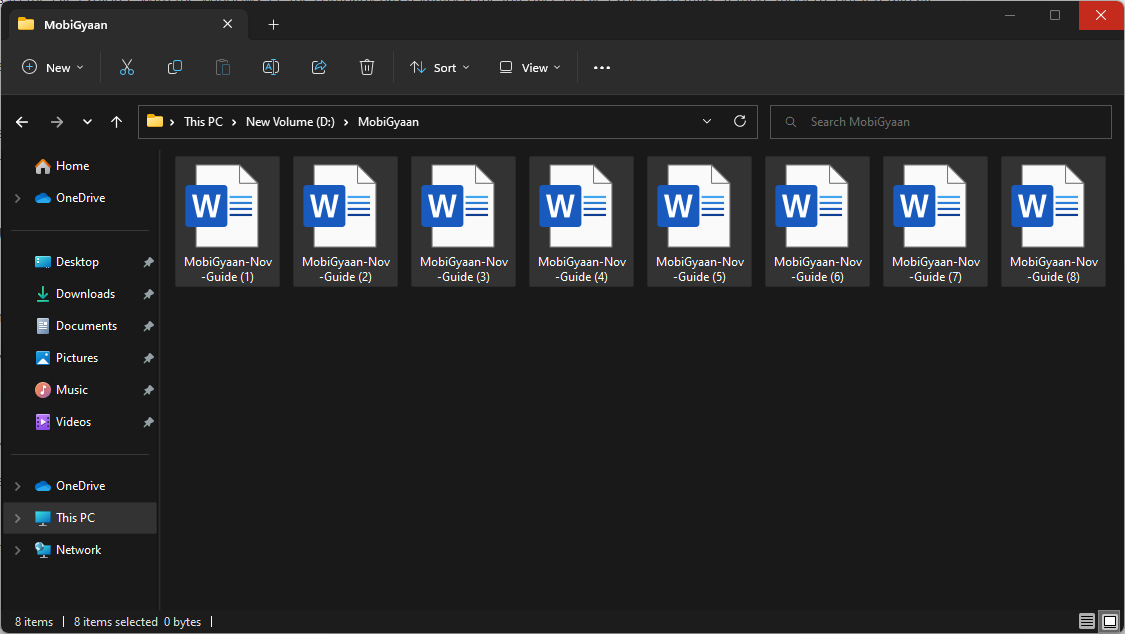 That's it. Once you have followed the above-mentioned steps, then you have successfully renamed multiple files on your Windows 11 computer. The selected files will be renamed with the same naming structure as you specified, followed by a count number in parentheses. In our example, all the files were renamed to "MobiGyaan-Nov-Guide (1)" and so on, with count number increasing for every file.
If you renamed the file by mistake or there was a typo in the new file name, or you simply revert the change, you can press the CTRL + Z keys on the keyboard to undo the change.